YSL Beauty's Ourika Community Gardens: a Responsible Vision of Beauty
Nature holds the keys to tomorrow's beauty
Nestled at the foot of Morocco's Atlas mountains, the Ourika Community Gardens created by Yves Saint Laurent Beauty embody the brand's social and environmental commitment. Find out about the amazing botanicals plants that grow in a special place where a responsible vision of beauty is blooming.
It all began in 2014, when Yves Saint Laurent Beauty discovered the stunning quality of the saffron pistils grown in the plains regions of Morocco's Atlas mountains and came up with the idea of a pioneering project combining cultivation and botanical research. The Ourika Community Gardens are now at the heart of Yves Saint Laurent Beauty's sustainability strategy.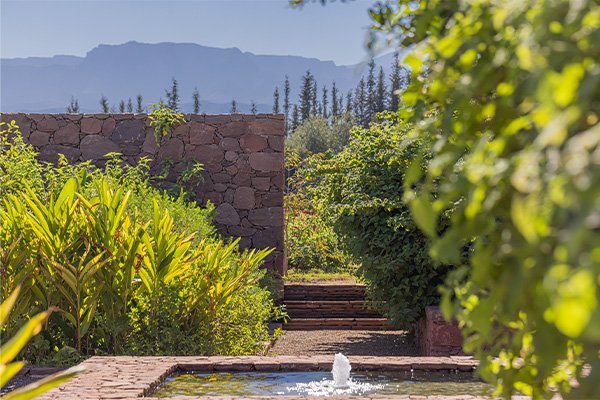 A special place dedicated to natural diversity
The Ourika gardens include three spaces. The first, which spans an area of over 20,000 m2, is devoted to growing and harvesting the iconic plants used in YSL Beauty products, such as pomegranate, marshmallow, iris, jasmine, walnut, and saffron.
The botanical collection focuses on conducting experimental research and developing new ingredients, while the heritage garden is a tribute to Yves Saint Laurent and boasts many of the plants and flowers associated with the designer. More than 200 botanical species are grown in these gardens.
An ideal environment for unique ingredients

YSL Beauty takes great care to tend and protect this unique environment and the vibrantly colored gardens. Drystone terraces inspired by traditional gravity irrigation techniques provide a home for lemon and olive trees to thrive alongside irises, saffron plants, calendulas, cacti, and prickly pears.

The gardens harness solar power and employ farming techniques that avoid chemicals while promoting plant and animal diversity. Organic farming practices have been followed for several years, and the gardens began the process of becoming organically certified in 2020.
In the meantime, since 2017, a community of 32 local Berber women was set up to tend the gardens. The aim is to provide the participants with access to entrepreneurial opportunities so that they can become more financially independent. In addition to organizing literacy classes, the brand supports women by providing them training courses covering different aspects of gardening as well as sales and administration.

Over the last five years, the members of the cooperative have diversified their activities. In addition to growing plants for cosmetics, the community has begun managing plant nurseries and selling cereals and teas, enabling women to gain real financial independence without having to move away from their home.
How does YSL Beauty support women's autonomy through the garden?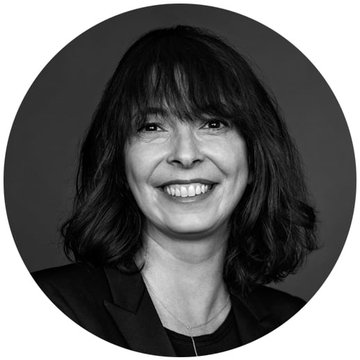 "The YSL Beauty approach not only aims to produce potent and safe botanicals but also to protect the environment and to empower women. We're committed to ensuring and protecting ecological agricultural practices. Today innovation must go hand-in-hand with sustainability."
Caroline Nègre,
International Sustainability and Scientific Director
Follow Caroline Nègre on LinkedIn
An ideal environment for unique ingredients
YSL Beauty chose the foothills of Morocco's Atlas region for the unique qualities and extreme climate of this semi-arid environment, which features searingly hot summers and bitingly cold winters. This land of contrasts brings out the best in botanicals, making it possible to create outstanding cosmetic ingredients for YSL Beauty's product ranges. In 2023, all of the brand's care and makeup products and some fragrances will contain at least one ingredient from the gardens.

"Each and every raw material is selected, grown, sustainably harvested, and carefully extracted to meet the very highest standards of efficacy."
Caroline Nègre,
International Sustainability and Scientific Director
The natural mechanisms used by plants living in the Atlas climate to adapt to their environment are being studied to harness their potential. The active molecules of plants grown in the Ourika Community Gardens are extracted using environmentally-sensitive processes before being analyzed and then integrated in the brand's products.

Discover more about YSL Beauty's Commitments
Back on Top