YSL Beauty launches "Rewild Our Earth", a major new sustainability initiative
To make a positive impact on the planet and its people
In partnership with global NGO Re:wild, YSL Beauty launches "Rewild Our Earth", an ambitious program aimed at protecting and restoring, by 2030, some 100,000 hectares (almost 250,000 acres) of the world's surface. This total area – nearly 10 times the size of Paris – includes sites in Morocco, Haiti, Madagascar, and Indonesia where YSL's beauty ingredients are sourced, areas seriously affected by climate change. Rewild our earth will safeguard biodiversity in these priority areas, and strengthens YSL Beauty's broader commitment to make a positive impact on the planet and its people. Discover this long-term initiative to protect and restore the wild.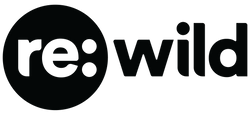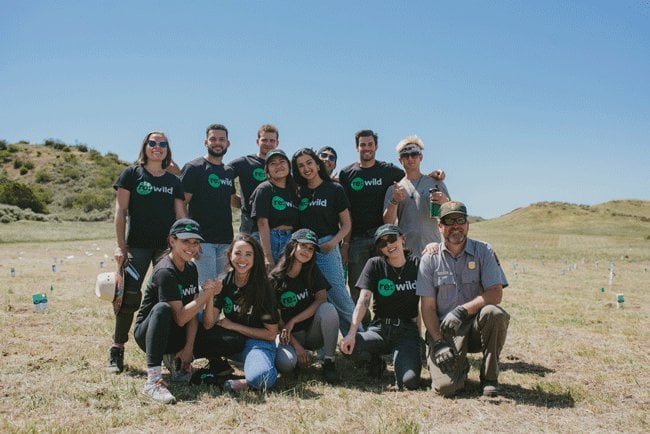 What is Re:wild?
Re:wild is a world-renowned non-governmental organization that works across 188 conservation areas in 89 countries to protect and restore biodiversity and to advance ecological restoration globally. Rewilding is an innovative approach to conservation based on a progressive effort to enable natural processes, repair damaged ecosystems, and restore degraded landscapes.
*Photo credit Nikki Neumann for Re:wild
A focus on biodiversity
For 2022, "Rewild our Earth" will focus on biodiversity in the following priority areas:
The Ourika Valley, Morocco, where YSL Beauty has been cultivating a range of ingredients in the Ourika Community Gardens for nearly a decade (such as pomegranate, marshmallow, iris, jasmine, walnut, and saffron) This region lies at the heart of YSL's beauty sustainability strategy and in the surrounding region, the brand is helping to reverse the effects of desertification in 1,000 hectares (nearly 2,500 acres) of land and contribute to bettering the financial situation for several communities of women.


Haiti, linked with vetiver sourcing (an ingredient used in YSL Beauty's L'Homme & La Nuit de L'Homme, as well as in historical fragrances such as Opium). In this country, the brand is helping to reforest and save primary forests which are rapidly disappearing: from 60% in the 1920s to less than 1% today. Priority is given to help save and manage the remaining important forests of Bois Pangnol, and the essential habitats and species within.


Madagascar, related to vanilla and geranium sourcing (ingredients used in YSL Beauty's Black Opium, Libre, Le Vestiaire des Parfums, and Y). In this Island country, the brand is helping to rehabilitate biodiversity by planting over 400,000 trees by 2023.


Indonesia, linked with patchouli sourcing (ingredients used in fragrances such as YSL Beauty's Mon Paris, Black Opium and Le Vestiaire de Parfums). Focused on the ancient lakes and surrounding areas of the Indonesian island of Sulawesi, YSL Beauty's objective is to reduce the impact of invasive species on the endemic species of the lakes, while also working with local communities to manage, protect, and restore 30,000 hectares of forests.
Find out more about L'Oréal Fund for Nature Regeneration
"At YSL Beauty, we believe in giving, not just taking; in restoring, not just consuming, and most of all, in empowering the world around us. Today, this long-term project has the potential to help make a measurable impact. To put this philosophy into action, we have made a bold commitment to engage in the rewilding revolution. Our ambition, simply put, is to help leave the world wilder by 2030."
Stephan Bezy, International General Manager, YSL Beauty
Follow Stephan Bezy on LinkedIn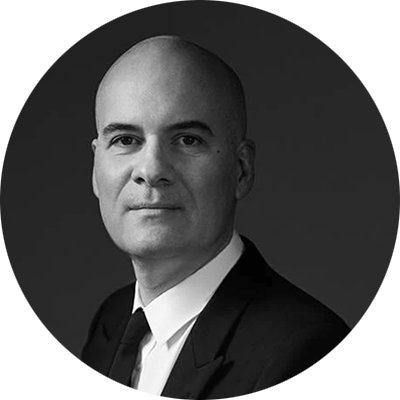 "Change the Rules, Change the Future": A platform to prioritize people and planet
YSL Beauty is committed to enacting positive change in the world, focusing on both people and the planet. The brand has recently renewed its sustainability platform, known as 'Change the Rules, Change the Future,' which includes three key pillars. In addition to "Rewild Our Earth", the two other pillars are:
Reduce Our Impact: from sourcing and formulation to packaging, manufacturing, transport, point of sale, and end of life use, YSL Beauty is committed to drastically reducing its environmental footprint.


Abuse Is Not Love: a global social program to prevent and fight against intimate partner violence through prevention programs in conjunction with non-profit partners, to create a dialogue around abusive behaviors and to offer support to partners in their daily life.
Moving forward, the brand's focus will be on continuing to harness innovation to unlock new possibilities––from how the brand makes its products, to the overarching impact it will have on the world. To further express this commitment to transparency, YSL Beauty has also released its first sustainability report, which highlights the brand's sustainability efforts across every part of its business. Because even the smallest contributions can counter a global challenge, fighting against global warming is an everyday mission.
"In order to fight climate change, we don't need to reinvent the planet, we need to rewild it and create opportunities for our ecosystems to recover. Through this long-term collaboration with YSL Beauty, we will advance our efforts to protect and restore the Earth's most irreplaceable areas."
Penny Langhammer, Ph.D., Executive Vice President, Re:wild
Back on Top