How Supply Chain Evolves to Meet Our Consumers' Demands
Changes in consumption, the rise of e-commerce and the expectations of consumers who are ever more concerned about sustainability, service options, personalization and traceability: these are just some of the challenges we are facing.
Supporting our global growth, across the five continents, is a further key challenge
All of these challenges need to be dealt with by our Supply Chain. To serve both the Group and our consumers, we have begun a transformation process that will take us into the era of outstanding performance.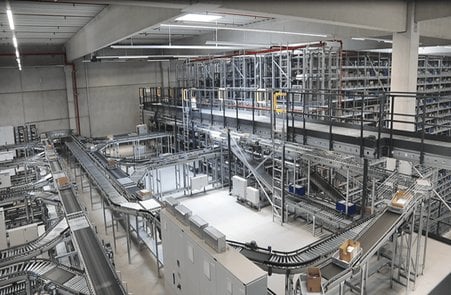 What is the role of the Supply Chain at L'Oréal?

The Supply Chain consists of all the steps that allow us to deliver our products and services. We are the vital link between our plants and our consumers.
Every year, our Group distributes more than 6 billion products. It means that we are dispatching 2 orders every second, around the world, to 8 distinct types of distribution channels such as hair and beauty salons, mass market, e-commerce, travel retail. So, we are directly connected to the market – and to the expectations of consumers.
People's expectations can change quickly. What are the current consumer trends?
Consumer habits are changing all the time, and for us that is both a challenge and an incredible source of motivation. We are selling everywhere, all the time, in shops and online with e-commerce. In fact, the share of e-commerce sales is constantly increasing. And the recent health crisis has only accelerated that trend. Consumers also have new expectations.
For example, when it comes to online sales, people expect a perfect delivery service, with an increasingly shorter delivery time, packaging quality as good as if they bought it in store, and all this respecting the environment. Another example is the huge success of consumer events such as Black Friday in the United States, along with Single's Day in China. These events are forcing us to be more agile and adaptable.
In response to this paradigm shift, we are accelerating our transformation, and moving into an era of outstanding performance. Our aim today is to build the Supply Chain of tomorrow, one that really makes a difference in the eyes of consumers and that supports the growth of L'Oréal.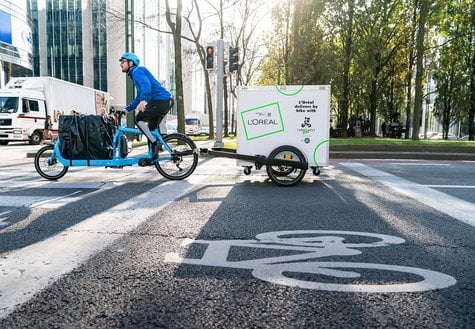 How does this transformation fit with L'Oréal for the Future commitments, our sustainable goals for 2030?


Being at the heart of the Group's interactions with its various stakeholders, the Supply Chain has an important role to play in our sustainable transformation and our commitments to people and nature.

One of the key ambitions of L'Oréal for the Future program is by 2030, to reduce by 50% on average and per finished product, the greenhouse gas emissions linked to the transport of our products, compared to 2016.
How can we reach our goal?
One route is our development of 'green delivery' solutions that use low-carbon transportation.
By the end of 2021, we aim to eliminate single-use plastic in materials used to fill the void in packaging or in tape in all our distribution centers worldwide. At the end of 2020, 100% of our distribution centers in Latin America, Europe, South Asia, Africa, and the Middle East have already reached this objective.

We are also accelerating Solidarity Sourcing in the Supply Chain, L'Oréal's unique inclusive purchasing program. It's a commitment that we are making at every level of the Supply Chain. We are accelerating this process, not only to meet the needs of a constantly changing world but also to respond to the major human and environmental challenges we all face.
What role does agility play in this transformation?
Agility is the first pillar of our strategy, and in practical terms it means ability to respond in real-time to market expectations.

Our Sales and Operations planning strategy allows us to predict market volatility and to increase our industrial agility accordingly, so that we can provide an optimal service to our customers. This involves, for example, the growing use of data or the creation of Demand Sensing Anticipated Planning, which enables L'Oréal to forecast sales thanks to the power of data and artificial intelligence.
Discover How We Are Innovating Through Industry
How do you keep putting services at the heart of your ambitions?

We want to offer the best possible customer experience, in terms of speed, cost, quality and sustainability.

This is the role of the Fulfillment Factory, an 'augmented distribution center' that offers high value-added services (like personalization or customized delivery). It includes tools like advanced stock planning, traceability, automation and autonomous vehicles. These technologies enable us to both meet market needs and improve the daily working lives of our teams. One example of a Fulfillment Factory is the distribution center in Suzhou, China, which is currently in the middle of a major transformation to meet the explosive demand of the domestic market.
What's the role of e-commerce in this acceleration?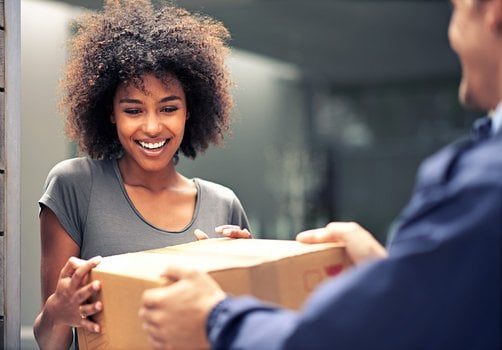 Digital Beauty is the third pillar of our strategy, and a direct response to the increasing share of e-commerce in L'Oréal's sales – which reached 15% of the total in 2019 and exceeding 23% in the third quarter of 2020.

From order management to delivery, the Supply Chain plays a central role in meeting the new challenge of e-commerce. It offers a way of satisfying customer demand and boosting the image of the Group's brands. Our response involves moving to technology-augmented logistics, along with an increased use of data, for example, in the shape of connected inventory management.

Lastly, we have put in place an agile system of temporary distribution centers for dealing with peaks of demand, as experienced, for example, during the current pandemic either in physical stores closed during the lock down called Dark Stores with Kiehl's in the United States, or by adapting the distribution centers that until then did not process orders from the e-commerce.
What message would you give to the teams and our partners?
The transformation of the Supply Chain is more than a strategic challenge, it's a chance for all of us to experience something unique. We have an opportunity to rethink the way we work in order to meet the needs of consumers and adapt to the changes in society. It's a challenge, but it's also a genuine human adventure; one that is made possible by the commitment, expertise and enthusiasm of everyone involved in this transformation.

How does this Transformation Fit with the L'Oréal For the Future 2030 Commitments?
Back on Top