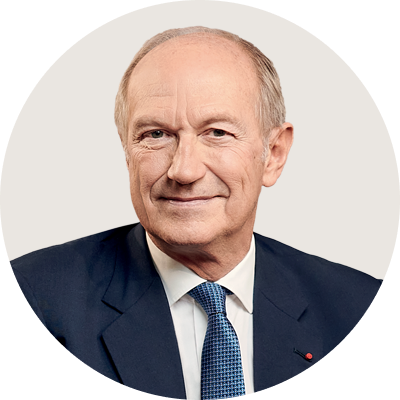 "We have been committed and proactive on Diversity & Inclusion for over 15 years, and now is time to accelerate even faster. We continue listening and learning as we continue to prioritize concrete action."

Jean-Paul Agon, Chairman and CEO
L'Oréal was proud to convene the first meeting of our Global Diversity & Inclusion Advisory Board on January 19th, 2021 assembling a brilliant and diverse group of external experts and members of our leadership including co-chairs CEO Jean-Paul Agon and Chief D&I Officer Margaret Johnston-Clarke,
The Board's role is
to foster open discussion on how to strengthen L'Oréal's commitments and enrich our Diversity & Inclusion strategy
. Board members are welcomed to speak up, to share insights and constructive criticism helping contribute to our action plan to moving forward on all pillars, notably on "Socio-Economic & Multicultural Origins". The Global Board will meet three times per year, with local D&I Advisory Boards also being formed, currently in North America and in the UK & Ireland.
Diversity & Inclusion issues are more pressing and essential today than ever before. From consumers to employees, the level of awareness and demand for proof points on D&I is unprecedented, which we see as a challenge and an opportunity to rise to the occasion.
We know that D&I topics are complex and that no one person has all the answers. We must listen, learn and take informed action, in line with our
Sense of Purpose
, to
Create the Beauty that moves the world
.
External Members:
• Françoise Bouyer, Gender and Human Relations Specialist, France
• Caroline Casey, Social Entrepreneur, Ashoka Fellow, The Valuable 500
• Dr. Hoda Elsadda, Chair of the Board of the Women & Memory Forum, Egypt
• Dr. Eddie S. Glaude Jr., Chair of African-American Studies, Princeton University
• Fabrice Houdart, Managing Director, Out Leadership
• Dr. Nina Jablonski, Professor of Anthropology, Pennsylvania State University
• Dr. Aurelie Jean, Computational Scientist CEO, Founder of In Silico Veritas
• Dr. Shruti Kapoor, Economist, Social Entrepreneur & Women's Rights Activist
• Dr. Claudine Mensah Awute, VP Int'l Programs & Operations, NGO CARE USA
• Djamila Ribeiro, Philosopher on Gender, Race, Intersectionality, Brazil
• Dr. Michel Wievorka, French Sociologist
Internal Members:
• Jean-Paul Agon, Chairman & CEO
• Myriam Cohen-Welgryn, Active Cosmetics Division President
• Angela Guy, North America Chief Diversity & Inclusion Officer
• Margaret Johnston-Clarke, Global Chief Diversity & Inclusion Officer
• Jean-Claude Le Grand, L'Oréal Executive Vice President Human Relations
• Stéphane Ortiz, International General Manager of Cosmetics Métiers
• Alexandra Palt, Chief Corporate Responsibility Officer and Executive Vice-President of the Fondation L'Oréal
• Shane Wolf, L'Oréal USA, President Professional Products Division Brands
Back on Top