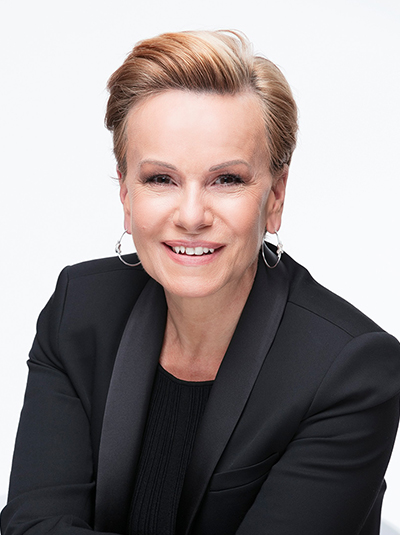 <English follows>
リサーチ&イノベーションは、ロレアルの戦略の根幹です
ロレアルのイノベーションには科学の力が欠かせません。1909年のスタート以来、私たちの発展を支えてきたのは、科学に基づくイノベーションです。ロレアルを立ち上げたウジェーヌ・シュエレールは、そこに賭けて一歩を踏み出したのです。
世界各地にあるリサーチ&イノベーションセンターでは、4,000人以上の研究員が日々、研究開発に取り組んでいます。新たな発見、発明、開発に携わる研究員は、お客様の美に対する要望(ビューディーニーズ)と期待に常にお応えすべく努力を重ねており、そのようにして誕生した製品は、一層高い有効性、最高水準の品質と安全性を誇っています。
ロレアルはさらなる高みを目指します
現在の科学的進歩に加え、グリーンケミストリー、生物学、バイオテクノロジー、フォーミュレーションのエコデザイン等におけるロレアルの専門知識・技術を活用することで、より持続可能な未来に貢献します
データ、アルゴリズム、人工知能を活用し、これまで以上にすべての人々のために(インクルーシブ)、そして個々のニーズに合わせた(パーソナライズした)「美(ビューティー)」をお届けすることで、お客様の多様なニーズと期待に応えます
そうすることでロレアルのリサーチ&イノベーションは、たえまない発展への意欲を高め、世界中のあらゆる「美(ビューティー)」と明日のお客様のために貢献してまいります。
副最高経営責任者
リサーチ&イノベーション / テクノロジー部門担当
バーバラ・ラヴェルノ
<English>
Research & Innovation is at the heart of the Group's strategy
At L'Oréal, there is no innovation without science, and that's what has made us different since 1909. It was the original gamble that Eugène Schueller took when he created the company.
Every day, more than 4,000 people work in our Research & Innovation centers around the world. They discover, invent and develop, providing a continuously improving response to the Beauty needs and aspirations of consumers, while the products they create are ever more effective, and provide the highest standards of quality and safety.
Our ambition is to go even further:
- By contributing to a more sustainable future, thanks to scientific progress and the complementary nature of our expertise in green chemistry, biology, biotechnology and the eco-design of our formulations.
- By responding to the diversity of needs and aspirations of our customers with beauty that is ever more inclusive and personalized, thanks to the use of data, algorithms and Artificial Intelligence.
By doing this, L'Oréal Research & Innovation is accelerating its drive for continuous progress, helping all the different types of beauty around the world and the consumers of tomorrow.
Barbara Lavernos
Deputy Chief Executive Officer, in charge of Research, Innovation and Technology
サイエンス&テクノロジー
アミット・ジャヤズウァル、日本ロレアルR&I所長からのメッセージ
アミット・ジャヤズウァル、日本ロレアルR&I所長からのメッセージ
グリーンサイエンス
サイエンス&テクノロジー
グリーンサイエンス ニュースレター
グリーンサイエンス ニュースレター
サイエンス&テクノロジー
スキンエイジングアトラス 日本人編 ダウンロード
スキンエイジングアトラス 日本人編 ダウンロード