Al meer dan een eeuw zet L'Oréal zich in voor beauty.
We doen er alles aan om de kwaliteit, effectiviteit en veiligheid van onze cosmetische producten te waarborgen.
Omdat we weten dat jouw schoonheidsregime belangrijk voor je is. Het is vooral een kwestie van vertrouwen. Daarom zijn we toegewijd om jou de antwoorden te geven op je vragen over onze producten en ingrediënten.
Onze toewijding aan productveiligheid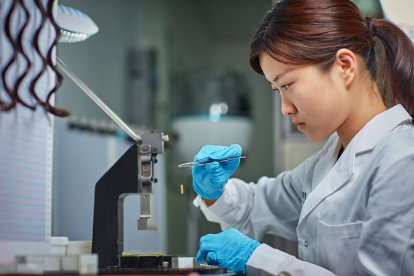 We zijn toegewijd aan het leveren van hoogwaardige en veilige cosmetische producten aan al onze consumenten, medische professionals (apothekers, dermatologen) en schoonheidsprofessionals (kappers, schoonheidsspecialisten).
Om ervoor te zorgen dat onze producten veilig zijn, doorlopen we een diepgaand evaluatieproces in vier stappen dat begint in de vroegste stadia vanproductonwikkeling en dat doorgaat nadat de producten op de markt zijn gebracht:
• Diepgaande kennis van de grondstoffen waaruit onze cosmetische producten bestaan
• Beoordeling van het gebruik van grondstoffen in onze producten
• Bevestiging van producttolerantie via een breed scala aan tests
• Continue monitoring van onze cosmetische producten nadat ze op de markt zijn gebracht
Kwaliteit staat centraal in onze producten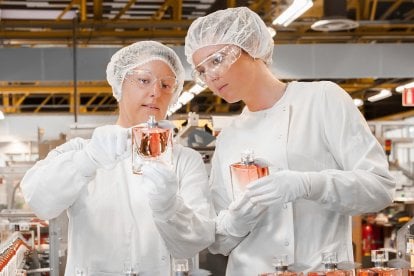 Kwaliteit staat centraal, van ontwerp tot inkoop van grondstoffen en verpakking, productie en distributie
Bij L'Oréal streven we elke dag naar industriële en operationele uitmuntendheid. Kwaliteit staat centraal bij alles wat we ondernemen. Ons doel is om u altijd cosmetische producten te leveren die voldoen aan de hoogste kwaliteitsnormen.
Bij elke stap stellen we hoge eisen en gelden onze kwaliteitseisen op elk niveau: in al onze dochterondernemingen, voor elk van onze merken en elk product dat we maken. Ons personeel volgt strikte interne normen die de wettelijke vereisten kunnen overtreffen.
We streven ernaar om ervoor te zorgen dat onze producten in elke productiefase van de hoogst mogelijke kwaliteit zijn. In de loop van de productiecyclus wordt elk product onderworpen aan ongeveer 100 kwaliteitscontroles.
De gezondheid en veiligheid van onze consumenten zijn altijd een absolute prioriteit geweest voor L'Oréal. Net als de ondersteuning van dierenwelzijn.
L'Oréal test geen van haar producten of ingrediënten ervan op onderzoek naar en gebruik van alternatieve methoden
L'Oréal heeft een zeer rigoureuze veiligheidsevaluatieprocedure van haar producten ontwikkeld, ondersteund door onderzoek. Al voordat de kwestie van dierproeven door consumenten of binnen een regelgevingskader ter sprake werd gebracht, heeft L'Oréal zich toegewijd aan nieuwe methoden voor het beoordelen van veiligheid die geen dieren gebruiken.
Als echte pionier reconstrueert L'Oréal sinds 1979 menselijke huidmodellen in laboratoria om in-vitro veiligheidstesten uit te werken, als alternatief voor dieren. Sindsdien heeft L'Oréal Episkin-centra in Lyon (Frankrijk) en Shanghai (China) waar gereconstrueerde huid worden geproduceerd. Naast huidmodellen heeft L'Oréal een groot aantal niet-dierlijke voorspellende beoordelingsinstrumenten, zoals moleculaire modellen , deskundige toxicologiesystemen, beeldvormende technieken en nog veel meer.
L'Oréal loopt al meer dan 30 jaar voorop op het gebied van alternatieve methoden
In 1989 is L'Oréal helemaal gestopt met het testen van producten op dieren, 14 jaar voordat dit werd vereist door regelgeving. Vandaag de dag test L'Oréal geen ingredienten meer op dieren. L'Oréal tolereert geen uitzonderingen op deze regel.
Zekere zorgautoriteiten kunnen voor zichzelf besluiten alsnog op dieren te testen, zoals nog steeds het geval is in China. Al meer dan 10 jaar is L'Oréal het meest actieve bedrijf dat samenwerkt met de Chinese autoriteiten en wetenschappers om alternatieve testmethoden te erkennen en de cosmetische regelgeving te laten groeien naar een totale en definitieve eliminatie van dierproeven. Dankzij dit werk zijn sinds 2014 verschillende producten uit China zoals shampoo, body wash of verschillende make-up producten niet meer getest op dieren.
Focus op
Onze antwoorden op jullie vragen
Omdat we weten dat jouw beauty in de eerste plaats een kwestie van vertrouwen is, willen we je graag antwoord geven op jouw vragen over onze producten en hun ingrediënten.
Siliconen
Beauty apps
UV-filters
Commitment
Baby's, kinderen en aanstaande moeders: specifieke behoeften
Baby's, kinderen en aanstaande moeders: specifieke behoeften
Parabenen