Episode 3: Jean-Claude Le Grand - Human Relations as a Driver of Sustainable Transformation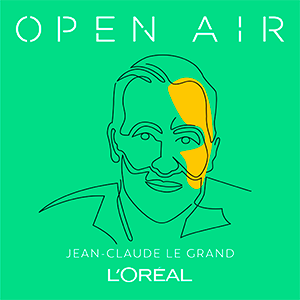 In this third episode, we follow in the footsteps of Jean-Claude Le Grand, who takes us to the heart of the close connection between human relations and sustainable development.
Our group's Chief Human Relations Officer shares his beliefs on the role of the collective, "being together" and learning as a vehicle for change. He touches on initiatives like Ethics Day and Citizen Day that illustrate our commitment to being a socially-driven company. 
A nonconformist, man of conviction and a pioneer of Diversity & Inclusion by creating the Global Diversity Leadership team in 2006, Jean-Claude Le Grand reflects on what guides his moral compass during a stroll around the garden of our headquarters in Clichy. He discusses how nature forges human bonds, his admiration for those who have devoted their lives to preserving our ecosystems, and his support for the fight to end violence against women.
"The beauty of L'Oréal's adventure is ensuring those who come after us do better."

Jean-Claude Le Grand

Chief Human Relations Officer
Focus on
Committed for a Common Good
Discover the initiatives we are leading and which serve our ambition to be a responsible corporate citizen.
Commitments
L'Oréal Citizen, The Employee Citizen Engagement Program
L'Oréal Citizen, The Employee Citizen Engagement Program
Empowering Communities
Group
Share & Care: How You Take Care of Your Employees is What Makes a Company Great
Share & Care: How You Take Care of Your Employees is What Makes a Company Great
Promoting Diversity, Equity & Inclusion
Promoting Diversity, Equity & Inclusion
Caring for Our Employees
Careers
Back on Top