Hairstylists For The Future:​ Improving our sustainability practices,​ one salon at a time
Waste, water and energy : the three keys to sustainable salons
L'Oréal Professionelle Produkte fokussiert sich bereits seit vielen Jahren auf eine nachhaltige Transformation. Unser Ziel bei L'Oréal war und ist es, alle Schritte innerhalb unserer Wertschöpfungskette von der Verpackung und den Inhaltsstoffen unserer Produkte bis hin zur Produktion und Transport so nachhaltig wie möglich zu gestalten – weltweit und bei all unseren Marken und Produkten.
Mit dem "Hairstylists for the Future" –Programm gehen wir mit L'Oréal Professionelle Produkte noch einen Schritt weiter. Denn unser Ziel mit dieser Initiative ist es, alle Friseure und Stylisten für das Thema Nachhaltigkeit zu sensibilisieren und die Friseur-Industrie nachhaltig zu transformieren.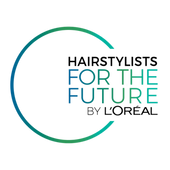 HAIRSTYLISTS FOR THE FUTURE
3 Säulen der Nachhaltigkeit:
NACHHALTIGES ABFALL-MANAGEMENT
Mit unserer "Schön Trennen" Kampagne möchten wir unsere Partnersalons beim korrekten Abfall-Management unterstützen. Denn nur durch ein richtiges Trennen und Entsorgen aller Friseurartikel kann der Recycling-Prozess funktionieren.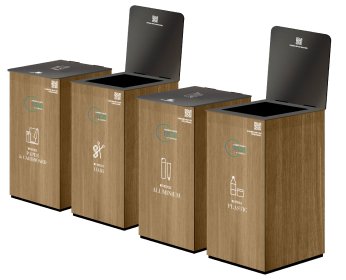 NACHHALTIGER UMGANG MIT WASSER
In Zusammenarbeit mit dem Schweizer Start-up Gjosa hat L'Oréal die L'Oréal Professionnel Water-Saver Handbrause entwickelt. Es ist die erste Handbrause mit einer neuartigen und patentierten Technologie, durch die bis zu 61% Wasser (im Vergleich zum bisherigen durchschnittlichen Wasser-Verbrauch eines Salons) eingespart werden kann.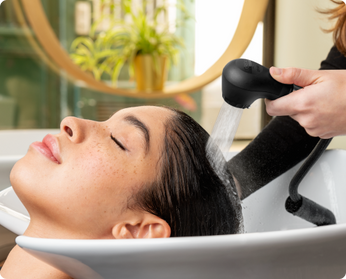 UMSTELLUNG AUF ÖKO-STROM UND ENERGIE-REDUKTION
Unsere Partnersalons erhalten einen umfassenden Maßnahmenkatalog mit Tipps und Ideen, um den Energie-Verbrauch im Salon maßgeblich zu reduzieren. Auch durch die Umstellung auf Öko-Strom aus 100% erneuerbaren Energien kann der Salon seinen CO2 Fussabdruck deutlich verbessern.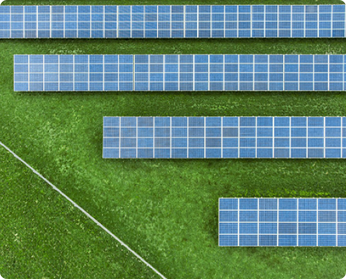 L'Oréal Professionelle Produkte wird die Friseure weiterhin auf ihrem Weg zur Nachhaltigkeit unterstützen. Denn diese Transformation ist nicht nur wichtig für die Zukunft unseres Planeten, sondern auch ein Differenzierungsmerkmal für den Salon.
NACHHALTIGE INNOVATION ENTLANG UNSERER WERTSCHÖPFUNGSKETTE
L'Oréal's Fabrik in Burgos: ein globaler Pionier für Nachhaltigkeit
L'Oréals internationale Fabrik für Haarpflegeprodukte in Burgos gilt als Pionier bei der Implementierung sozialer und ökologischer Initiativen. Es war das erste Werk, das dank seines Biomasse-Heizkraftwerks bereits seit 2015 CO²-neutral ist. Denn das neue Heizkraftwerk kombiniert die aus Biomasse, Photovoltaik-Technologie und Trigenerationssystemen (Kraft-Wärme-Kälte-Kopplung) gewonnene Energie und deckt damit 100 % des eigenen Energiebedarfs ab.
Nur 2 Jahre später hat die Fabrik in Burgos einen weiteren Meilenstein gesetzt: es war die erste Waterloop-Fabrik des L'Oréal Konzerns. Das bedeutet: das gesamte Industriewasser der Fabrik wird in einem Kreislauf aufbereitet, recycelt und wiederverwendet, was bis zu 28.000 m³ Liter Wasser pro Jahr einspart.
Nachhaltigkeit bei unseren professionellen Marken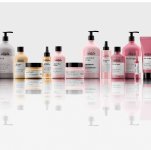 L'Oréal Professionel Paris:
L'Oréal Professionnel Serie Expert Flaschen werden zu 95 % aus recyceltem Plastik hergestellt. Auch die DIA light Farbtuben sind recycelbar und bestehen zu 95% aus recyceltem Aluminium.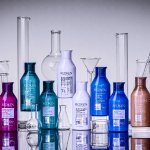 Redken:
177 Redken Produkte sind cradle to cradle zertifiziert. Das C2C-Konzept ist ein ganzheitlicher Ansatz zur Gestaltung von Produkten, Herstellungsverfahren, Prozessen und Systemen unter Berücksichtigung des gesamten Lebenszyklus: Alle Materialien werden als sogenannte "Nährstoffe" in geschlossenen biologischen oder technischen Kreisläufen verstanden.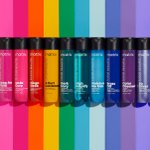 Matrix:
Matrix Shampoo- und Conditioner-Flaschen in den USA warden aus recyceltem Plastik hergestellt.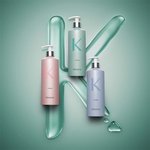 Kérastase:
Kérastase Haarbad-Flaschen werden aus 95% recyceltem Plastik hergestellt. Ausserdem ist Kérastase die erste Marke der professionellen Produkte, die Refill-Flaschen auf den Markt gebracht hat.