EDGE

EDGE (Economic Dividends for Gender Equality) developed the world's leading assessment methodology and business certification standards for gender equality.
The EDGE certification process is designed to help organizations create an optimal workplace for women and men and to assist them in taking full advantage of the benefits of gender equality. The EDGE methodology encompasses five main areas: equal pay for equivalent work, recruitment and promotion, leadership development training and mentoring, flexible work schedules and company culture.
Partnership with L'Oréal:
In 2014 L'Oréal began the EDGE certification process for subsidiaries in India, Brazil, the United States, Russia and other countries. In 2017, EDGE renewed certification for Australia, Brazil, Canada, India and Russia.
GEEIS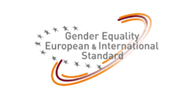 GEEIS (Gender Equality European and International Standard) is a benchmark established by a group of European and international companies. The purpose is to certify and publicize the most effective ways of advancing, managing and promoting gender equality. The GEEIS label is designed for companies seeking to commit to this goal and making it an integral part of their HR strategy as well as for companies seeking to have their initiatives recorded and validated by an independent organization. Established in Europe in 2010, the GEEIS label was launched worldwide in 2016.
Partnership with L'Oréal:
L'Oréal is among the founding members of the Arborus Fund, the organization that conducts the GEEIS audits. For L'Oréal, the objective is to ensure that parity between men and women is accomplished through methods in compliance with the Group's HR policies. Currently 23 L'Oréal subsidiaries and L'Oréal Corporate are GEEIS certified.
One In Three Women

In November 2018, L'Oréal was the first company to join « One in three women », the first European network of companies engaged against gender-based violence. This initiative co-led by the Act Against Exclusion Foundation (FACE) and the Kering Foundation is organized under the patronage of the Ministry of State for Gender Equality and the Fight against Discrimination.
ILO

Founded in 1919 and currently the United Nations' only tripartite agency, the ILO brings together governments, employers and workers' representatives from the UN's 187 member states. The agency fosters dialogue between the three parties, sets labor standards and develops policies and programs to promote decent employment and working conditions for all men and women.
Partnership with L'Oréal:
An active member of the ILO since 2010, L'Oréal was one of the first companies to sign the organization's Global Business and Disability Network Charter in 2015. This worldwide network of international companies, national employers' organizations, business organizations and disabled people's organizations (DPOs) works together to promote disability inclusion in the workplace.
Tent Partnership For Refugees

The Tent Partnership for Refugees (Tent) is a non-profit organization founded in 2015 by Hamdi Ulukaya, Founder and CEO of Chobani. Tent is mobilizing the private sector to improve the lives and livelihoods of the more than 25 million men, women and children forcibly displaced from their home countries. Tent has over 100 members in the Tent Partnership supporting 200,000 refugees across 34 countries.Partnership with L'Oréal
In July 2019, L'Oréal joined Tent Partnership for Refugees, a global network of 130 businesses making efforts to support refugees.
This network provides L'Oréal access to global refugee trends, the latest research, resources, and best practices to enable and promote access to employment and foster inclusion in society. This is an opportunity to connect with peer businesses and explore what (or what more) each country can do to support refugees. L'Oréal has an opportunity to make a difference, to strengthen the socio-economic and multicultural diversity of its teams, and to attract candidates who are sensitive to this cause.
Unstereotype Alliance
The Unstereotype Alliance seeks to eradicate harmful stereotypes from advertising and media to help create a more equal world. Convened by UN Women, the Alliance collectively acts to empower people in all their diversity (including gender, race, class, age, ability, ethnicity, religion, and sexuality) by using advertising as a force for good to drive positive change all over the world.
Partnership with L'Oréal:
L'Oréal joined the Unstereotype Alliance in 2021. In line with the Group's commitment to the Women's Empowerment Principles and the United Nations Standards of Conduct, this partnership will allow us to work with allies and experts to strengthen the capacity of our advertising to create the beauty that moves the world.
ENAR

ENAR is a pan-European network that advocates for racial equality and facilitates cooperation among anti-racism associations throughout the continent. The only organization of its kind in Europe, ENAR was first established in 1998 by grassroots activists joining forces to lobby EU legislators to take decisive measures for racial equality in EU member states.
Partnership with L'Oréal:
L'Oréal supports ENAR by collaborating on events and conferences designed to explore best practices for increasing ethnic and cultural diversity in the workplace.
UN Global LGBTI Standards

These Standards are designed to guide the business community in fighting discrimination against lesbian, gay, bi, trans and intersex (LGBTI) people.
Partnership with L'Oréal:
In 2018, L'OREAL supports these standards. This initiative is in line with the Group's Ethical Principles, its longstanding commitment in favor of Human Rights and in its long-term and proactive Diversity and Inclusion strategy.
Women Empowerment Principles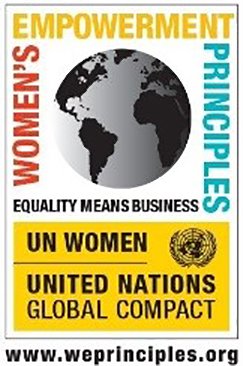 The Women's Empowerment Principles, a collaboration of UN Women and the United Nations Global Compact, are a set of Principles for business offering guidance on how to empower women in the workplace, marketplace and community.
Partnership with L'Oréal:
In 2014, Jean Paul Agon, CEO of L'Oréal Group signed these Principles confirming its strong ethical commitment with regards to Human Rights, Diversity, Social Responsibility and in particular equal opportunities.
ESSEC/ LEADERSHIP AND DIVERSITY CHAIR

Created in 2007, the Leadership and Diversity Chair, supported by L'Oréal, is a think tank which promotes exchanges between researchers, business leaders and students in order to develop innovative perspectives and new approaches to leadership and diversity through the creation and diffusion of knowledge, skills, and attitudes.
Partnership with L'Oréal:
L'Oréal is a co-founder and partner of the ESSEC Leadership and Diversity Chair, a very sustainable partnership that celebrates its 12th anniversary in 2019. Sharing with students the conviction that Diversity and Inclusion are key success factors and the concrete actions L'Oréal undertakes gives them an insight into the business world with a different point of view. The discussions with the students are very enriching as they allow the Group to challenge and get an external view on the topic.
Disability HUB Europe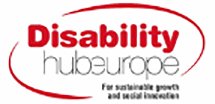 Disability Hub Europe for Sustainable Growth and Social Innovation is a new initiative led by Spain's Fundación ONCE and co-financed by the EU Social Fund. To be rolled out from 2017 to 2020, the project is designed for cross-border, international impact.
Partnership with L'Oréal:
L'Oréal is one of the founding partners of Disability Hub Europe and shares membership with international companies considered benchmark organizations for disability and sustainability issues.
EVE

EVE is a seminar on women's empowerment created by Danone. The seminar is designed to enable women to drive change in their companies through leadership skills that inspire and motivate.
Partnership with L'Oréal:
L'Oréal has been a key participant in EVE seminars since 2010. An EVE chapter has been established in Asia and an African chapter has been launched in December 2017.
Open For Business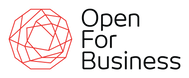 Open for Business is a coalition of global businesses that aims to advance LGBTQIA+ rights globally and to create a global consensus that LGBTQIA+ inclusion is an economic and business issue.
Partnership with L'Oréal:
As a member of Open for Business, L'Oréal supports their mission to help build momentum for LGBTQIA+ rights around the world and gives support to businesses operating in markets where these issues are especially urgent.
Global Parity Alliance
The Global Parity Alliance is a new World Economic Forum action group, established in collaboration with McKinsey & Company. With a global, cross-industry membership and a holistic approach to DE&I, the Global Parity Alliance aims to drive better and faster DE&I outcomes and elevate the effectiveness of DE&I actions – within organizations and across the corporate ecosystem. To do this, as a first step, the Alliance will identify and showcase DE&I Lighthouses – the proven best practices and practical insights from peer organizations that can help others accelerate their DE&I efforts.
Partnership with L'Oréal:
L'Oréal has been a founding member of the Alliance, since its launch in March 2022.
Women Business Collaborative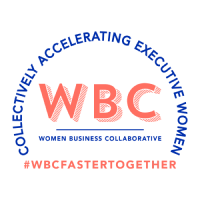 The Women Business Collaborative (WBC) is an alliance of over seventy women's business organizations and hundreds of business leaders building a movement to achieve equal position, pay, and power for all women in business. Through collaboration, advocacy, action, and accountability, we mobilize thousands of diverse professional women and men, business organizations, public and private companies to accelerate change. For more information, please visit https://www.wbcollaborative.org.
Partnership with L'Oréal:
L'Oréal is honored to work with the WBC and our CEO Nicolas Hieronimus is a recipient of their 2022 CEO Excellence in Gender Equity and Diversity Award in 2022.
Organizations And Communities We Support
Throughout the world L'Oréal is supporting organizations that encourage diverse and inclusive environments. From sponsoring mentoring programs for women from disadvantaged backgrounds to funding aid associations for ethnic minorities, we have chosen partners that enable us to fulfill our duties as responsible corporate citizens.
We are also trying to support local communities by helping them develop economically, especially women in these communities. In an effort to advance sustainable prosperity, L'Oréal is procuring more fair-trade, solidarity-sourced raw materials produced by local cooperatives and farmers who are guaranteed equitable wages,
Leading Organizations to Help People
As a Group with a global presence, we feel bound to join and, when possible, assume a leadership position in organizations and agencies dedicated to inclusion and fairness.
Back on Top