Episode 1: Barbara Lavernos – Reinventing the Entire Value Chain in a Sustainable Way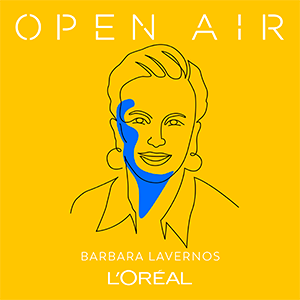 In this first episode, Barbara Lavernos, Chief Research, Innovation and Technology Officer, looks back at her early days with L'Oréal.
Convinced of the vital importance of achieving harmony between human life and nature, she explains how the inventiveness of the Operations teams enabled the Group to combine business growth with its ambitious commitments in terms of sustainability and social inclusion.
Barbara Lavernos shares her passion for the study of animal behavior and her admiration for Dian Fossey, a primatologist and ecology pioneer. She discusses the reasons behind her personal commitment to sustainability, and the Group's motivation to do the same. She also discusses the results achieved so far in terms of packaging and reduced CO2 emissions, along with the work that still needs to be done within the L'Oréal for the Future program, to achieve carbon neutrality, for example. Lastly, she shares her deeply-held conviction that the key to success is involving the entire ecosystem in this transformation.
"Everyone can be an agent for change, and make an individual impact that helps the collective"

Barbara Lavernos

Chief Research, Innovation and Technology Officer
Focus on
Industry for Good
Find out how operations teams participate in integrating sustainable development and social inclusion into our business.
Sharing beauty with all
For More Sustainable Packaging
For More Sustainable Packaging
Preserving Natural Resources
Preserving Natural Resources
Audiences
A Sustainable Purchasing Policy
A Sustainable Purchasing Policy
Commitments
L'Oréal Passion & Purpose - Episode 1, Claudio
3:25
Audiences
Our Strategic Approach Global And Committed
Our Strategic Approach Global And Committed
Commitments
'Plants Unlike Any Other' in China
'Plants Unlike Any Other' in China
Back on Top