The Beauty For A Better Life Programme was established by L'Oréal India in 2009, with an aim to create livelihood opportunities for young women from disadvantaged sections of society.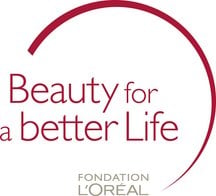 The programme trains them in beauty services, providing them a means to gain employment and sustenance, thereby improving their quality of life.
Beauty For A Better Life consists of two agendas; Beautician training, and Beauty Advisor (BA) training. While the former tutors and prepares women for a role in the salon industry, the latter coaches them for role in the beauty retail industry.
To execute our beautician-training module, we collaborate with Sambhav Foundation, an organisation specialising in vocational training in beauty and hair care. The curriculum, which is developed by L'Oréal trainers, includes 2 months of classroom training followed by a mandatory 3-month internship in a professional salon, before graduating. This provides the women the opportunity and confidence to work in beauty salons or start their own enterprise. The trainings are available through eight skilling centres in seven cities across the country. (Mumbai, Bengaluru, Delhi, Hyderabad, Pune, Kolkata and Gangtok).
The beauty advisor training is run in partnership with the NGO, Tata Strive. Taught by passionate beauty experts, this programme provides high quality, tuition-free training in the field of beauty advisory and subsequent placement in retail stores. The training spans over a period of six weeks. Since the launch of this programme, over 100 girls have trained as beauty advisors.
In the decade that the Beauty For A Better Life programme has been running, it has trained over 8,000 women across both platforms, many of whom have been placed in the industry or have started their own homegrown beauty salons.
Additionally, the programme also partners with the Directorate of Vocational Education & Training (Government of Maharashtra) for training beauty trainers from five Industrial Training Institutes (ITIs) across Mumbai, Pune & Nagpur. A model training facility will also be set up soon in one of the ITIs.
Back on Top