Snehhal Chitneni
Director, Communications, Sustainability, Public Affairs & Ethics, L'Oréal India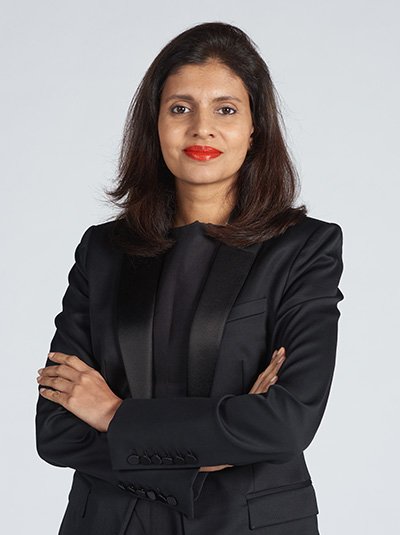 Snehhal Chitneni was appointed Chief of Communications, Sustainability & Public Affairs of L'Oréal India in 2015.
Part of the country management committee, Snehhal is responsible for protecting and promoting L'Oréal's reputation in the country by increasing the visibility of its product innovations, scientific expertise, business success, leadership and social contributions. She also collaborates with the company's beauty brands and divisions, to advance the organization's 2020 global sustainability commitments known as "Sharing Beauty With All."
In her role as Ethics correspondent for L'Oréal, she ensures that highest ethical practices are upheld and that any ethical concerns and questions are correctly.
Snehhal joined L'Oréal India in June 2010 and has also had a stint as Chief of Issues and Crisis Management based out of the company's head office in Paris. She has 20 years of experience in driving communications across industries and sectors such as FMCG, aviation, hospitality, entertainment, etc.
Snehhal holds a BA in English Literature & History and is a Post Graduate in Advertising & Public Relations from Mumbai University.
Back on Top