Biolage Luncurkan Massage Cream Oil untuk Rambut dan Kulit Kepala Lebih Sehat dan Bersih
Yuk, Double Cleansing dengan Biolage Massage Cream Oil dan Dapatkan Rambut dan Kulit Kepala yang Sehat dan Double Bersihnya!
Jakarta, INDONESIA - 21 Juli 2022 – Double cleansing sangat penting untuk menjaga kesehatan dan kebersihan rambut dan kulit kepala, tidak hanya untuk membersihkan wajah. Biolage, brand professional haircare pilihan hijabers no.1[1], perkenalkan servis Bio Double Cleansing dengan inovasi dalam produk Biolage Massage Cream Oil untuk membersihkan kulit kepala dan rambut secara menyeluruh sekaligus memberikan nutrisi yang dibutuhkan. Servis Bio Double Cleansing kini bisa didapatkan di mitra salon Biolage di seluruh Indonesia, sehingga konsumen bisa memiliki rambut dan kulit kepala yang terasa sehat dan #doublebersihnya.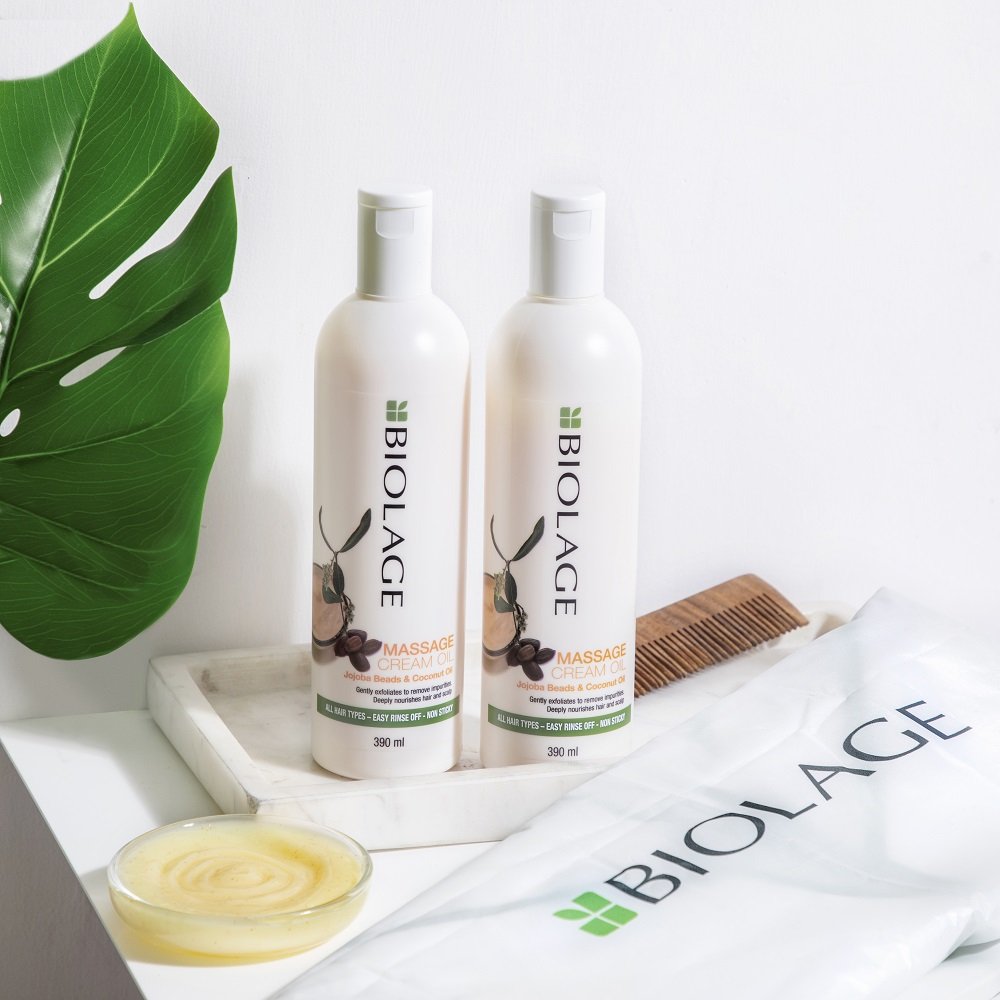 Kini masyarakat sudah kembali beraktivitas kembali, dengan berbagai kesibukan baik di dalam maupun di luar ruangan. Hal ini membuat kulit kepala dan rambut lebih terekspos dengan berbagai hal, dari polusi udara hingga cuaca yang menyengat. Biolage memahami bahwa rambut yang indah dimulai dari kulit kepala yang bersih dan sehat. Oleh karena itu, diperlukan perhatian khusus dan perawatan yang menyeluruh agar tetap bersih dan sehat.
"Berfungsi seperti peran double cleansing pada wajah, Bio double cleansing untuk kulit kepala dan rambut merupakan servis perawatan salon yang dilakukan dengan dua tahap. Tahap pertama menggunakan Massage Cream Oil yang berfungsi untuk membersihkan rambut secara menyeluruh dan mengurangi minyak berlebih di kulit kepala sekaligus memberikan nutrisi yang dibutuhkan sehingga rambut lebih lembap dan terasa sehat. Tahap kedua dilanjutkan dengan menggunakan shampo untuk membersihkan batang rambut," jelas Thomas Mattel, Head of Education, Biolage Indonesia.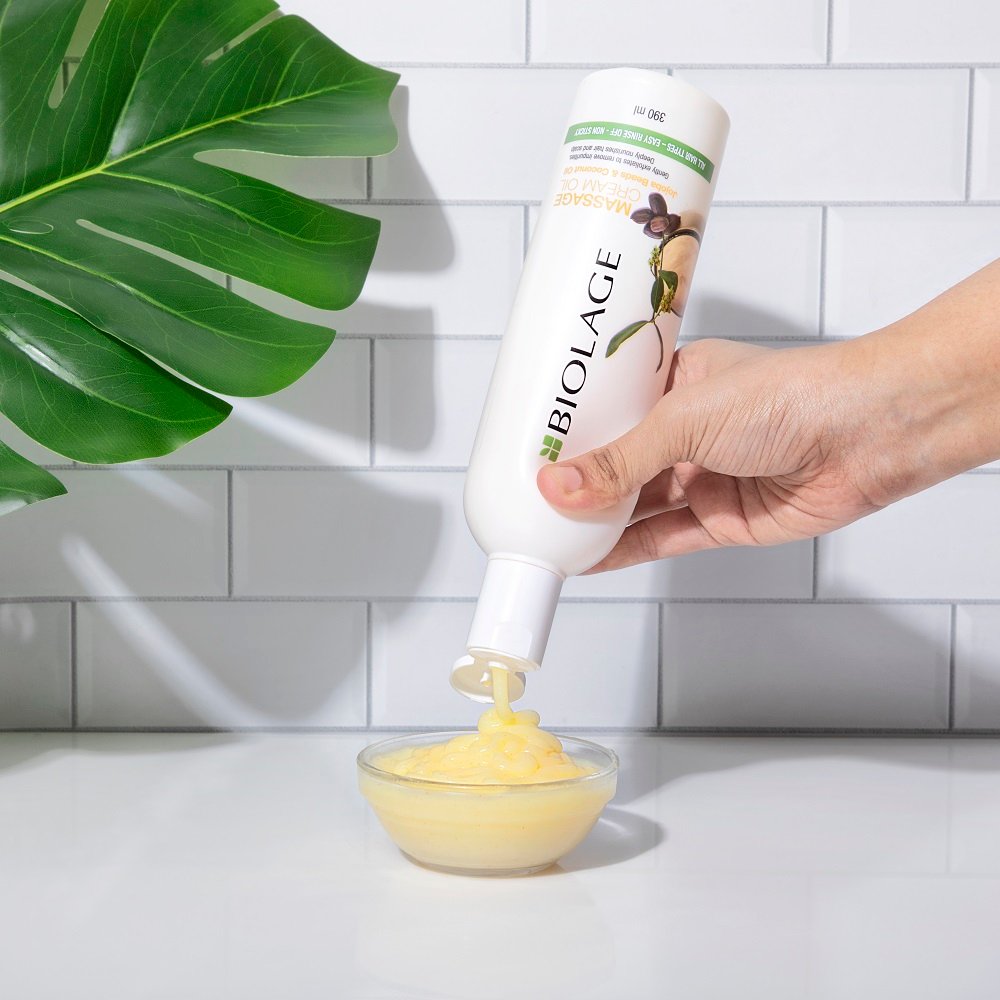 Biolage Massage Cream Oil memiliki kandungan formula yang vegandan halal, yaitu: Butiran Jojoba, untuk membersihkan, mengurangi minyak berlebih, dan mengangkat kotoran yang menempel pada kulit kepala; Coconut Oil, untuk menutrisi batang rambut dan meningkatkan kelembapan pada rambut; Menthol, untuk memberikan sensasi kesegaran dingin pada kulit kepala, sehingga menghilangkan lepek. Menggunakan produk Massage Cream Oil, servis Bio Double Cleansing dilengkapi dengan pengalaman stimulasi pijat unik yang membantu menstimulasi produk lebih meresap ke kulit kepala.
"Servis Bio Double Cleansing bisa dinikmati sebelum servis perawatan apapun di salon yang ingin didapatkan konsumen seperti pelurusan, gunting rambut ataupun blow dry. Konsumen dapat mencoba servis lengkap dengan stimulasi pijat di salon mitra Biolage terdekat. Servis ini tidak hanya membersihkan menyeluruh tetapi juga memberikan nutrisi kulit kepala dan rambut. Servis Bio Double cleansing dengan Biolage Massage Cream Oil, double bersihnya, double manfaatnya!" tutupNitya Puspandari, Head of Marketing Biolage Indonesia.
[1] YouGov survey, 2021
Back on Top