La Roche-Posay Luncurkan Inovasi Teknologi untuk Analisa Jerawat, Effaclar SPOTSCAN
Cari tau GEA Jerawatmu dengan Effaclar SPOTSCAN dari La Roche-Posay!
Jakarta, 13 Juli 2022 – Membantu meningkatkan kualitas hidup orang yang memiliki permasalahan kulit, inilah yang menjadi misi La Roche-Posay selama lebih dari 45 tahun sebagai brand perawatan kulit dermatologi no. 1 di dunia1. La Roche Posay memiliki komitmen untuk membawa life-changing dermatology lebih dekat bagi mereka yang memiliki permasalahan kulit. Sebagai bagian dari komitmen ini, La Roche Posay memperkenalkan Effaclar Spotscan, teknologi berbasis advanced artificial intelligence yang dikembangkan bersama dermatolog dunia dengan tingkat akurasi profesional untuk memberikan analisa dan membantu konsumen di Indonesia dengan masalah jerawat lebih dekat dengan akses dan keahlian dermatolog.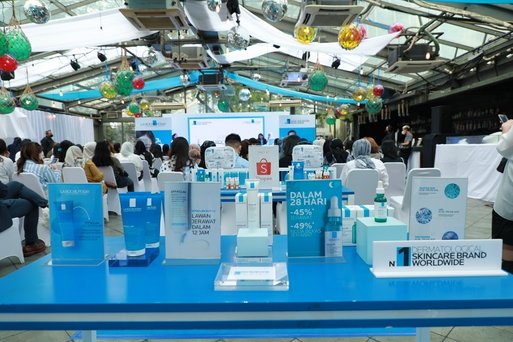 Jerawat merupakan permasalahan kulit yang banyak dialami oleh 9,4% masyarakat di dunia
2
. Secara spesifik di Indonesia, sebesar 46% masyarakat Indonesia memiliki masalah wajah berjerawat
3
. Bagi banyak remaja dan orang dewasa, masalah kulit berjerawat menjadi beban yang mempengaruhi kepercayaan diri dan kualitas hidup sehari-hari.
"Meskipun terbilang masalah kulit paling umum, seringkali jerawat ditangani dengan kurang tepat padahal dapat mempengaruhi kualitas hidup orang yang mengalaminya. 96% orang di dunia yang memiliki permasalahan jerawat mengakui bahwa hal ini mempengaruhi kualitas hidup sehari-hari4 ; 53% diantaranya pernah mengalami depresi, dan 50% dari mereka cenderung mengisolasi diri5. Oleh karena itu, langkah yang paling penting adalah analisa kulit yang akurat untuk diagnosis jerawat yang tepat sehingga dapat ditentukan tingkat keparahan jerawat dan terapi yang paling sesuai. Selain itu, dengan mengobati jerawat sedini mungkin diiringi terapi yang tepat, tentunya dapat menurunkan risiko terjadinya acne scar (jaringan parut bekas jerawat)." jelas dr. Fitria Agustina, SpKK, FINSDV, FAADV, Dermato Venereologist.
Sasha Lauder, presenter, juga merasakan kesulitan untuk menangani masalah jerawat yang dialaminya. Ia menambahkan, "Jerawatku termasuk yang memiliki severity dengan tingkat yang parah karena muncul di hampir seluruh permukaan wajah. Aku mengalami fase dimana masalah jerawatku ini benar-benar mempengaruhi kualitas kehidupanku. Aku sampai merasa depresi, menangis, tidak mau melihat kaca, dan juga tidak percaya diri untuk berfoto karena malu. Tidak hanya mempengaruhi kepercayaan diri, masalah jerawat juga benar-benar mempengaruhi hubunganku dengan lingkunganku karena aku merasa tidak nyaman saat bersosialisasi. Aku mencari informasi di internet untuk mencoba kiat-kiat mengatasi jerawat, namun karena dilakukan berdasarkan analisa yang tidak akurat dan diagnosis yang tidak tepat, jerawatku justru makin parah. Dari pengalaman ini, aku merasakan bahwa memang benar analisa yang akurat dan diagnosis yang tepat itu sangat diperlukan untuk menentukan terapi penanganan jerawat yang sedang alami. Selain itu, kita juga perlu bersabar dengan prosesnya agar tidak bertambah stres dan mempengaruhi kondisi kulit."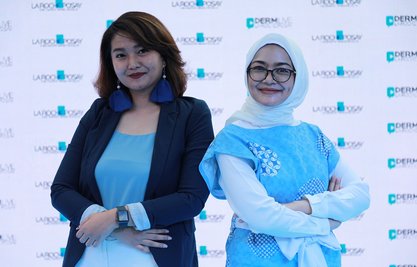 Nestya Sedayu, Head of Marketing ACD Indonesia menambahkan, "La Roche Posay percaya bahwa solusi yang efektif untuk mengatasi masalah jerawat dimulai dengan analisa yang akurat dan diagnosa dari dermatolog. Oleh karena itu, penting bagi kami untuk dapat membawa life-changing dermatology melalui pilihan produk, informasi, edukasi, teknologi yang mudah diakses, serta analisa dan konsultasi dengan profesional ahlinya yaitu dermatolog."




1Survey on the dermocosmetic market carried out by IQVIA and other partners between November 2018 and July 2019 among dermatologists in 43 countries representing more than 80% of the worldwide GDP
2J.K.L. Tan and K. Bhate. A global perspective on the epidemiology of acne: British Journal of Dermatology. 2015
32021 Beauty Trends oleh Jakpat. Dikutip dari artikel lifestyle.kompas.com/read/2022/04/24/085518320/5-cara-mengatasi-wajah-berjerawat-bisa-bikin-kulit-kembalimulus?page=all
4Lukaviciute L, Navickas P, Navickas A. Quality of life, anxiety prevalence, depression symptomatology and suicidal ideation among acne patients in Lithuania. J Eur Acad Dermatol Venereol. 2017
5
Misery at al. Psychological Consequences of the Most Common Dermatoses: Data from the Objectifs Peau Study. Acta Derm Venereol 2020; 100: adv00175.
Your title
Your long text here
Your title
Your long text here
Back on Top