#BreakTheSilence: Our Employees Talk About Disability And The Group Renews Its Commitments
Commit to inclusion of people with disabilities
On the International Day for Persons with Disabilities, L'Oréal unveils new commitments and we encourage our employee's readiness to take the floor and to #BreaktheSilence.
According to the World Health Organization, over a billion people, about 15% of the world's population, have some form of disability. Beyond this:
> 70%
Invisible disabilities
12%
Of people with disabilities have it since birth
43 y/o
Average age for developing a disability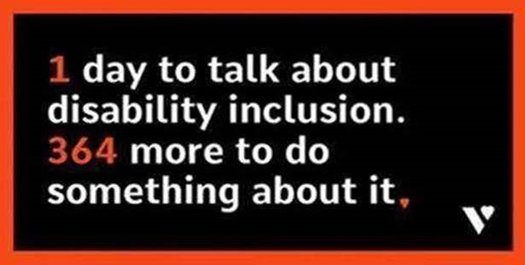 We have been formally committed to disability inclusion for almost two decades.
This year's UN International Day for Persons with Disabilities on December 3rd is the occasion to renew that commitment by sharing some new advances and celebrating the great work done by our employees worldwide on this topic.
Reinforce the inclusion of people with disabilities
On a Group level, we are proud to announce two new commitments with external stakeholders to work together on disability inclusion:
On November 30th, L'Oréal was proud to be part of the International Labour Organization's Global Business and Disability Network signing a declaration reinforcing the business priority of disability inclusion and its heightened importance in the context of the Covid-19 pandemic.


On December 3rd, Jean-Paul Agon signed the Valuable 500 charter, committing to make inclusion for people with disabilities part of our board's agenda.
"L'Oréal's commitment to disability inclusion goes far beyond our company, taking into account not only our employees but also our consumers and our communities worldwide. As such, we are particularly proud to join the Valuable 500 and to stand among a network of business leaders committed to this essential issue. Building disability inclusion into the new normal is essential to our mission to create the beauty that moves the world."
Jean-Paul Agon, Chairman and CEO
Promoting inclusion all over the Group
Disability is a key priority for us when it comes to Diversity & Inclusion, a policy which is essential to pushing the business and has been proven to drive company performance. For the past fifteen years, in close collaboration with local and international experts (associations, not-for-profit organizations, NGOs), we have been developing a global policy for integrating people with disabilities in companies, structured around five pillars:
Allowing our employees who had an accident (at work or not) or a disease to keep on working


Recruiting people with disabilities, as well as welcoming interns with disabilities and help them into the work market


Accessibility of the premises, easy access to information (employees and consumers)
Work together with the adapted and protected sector and our suppliers


Raise awareness among employees and inform them so they can disclose their disability including mental health issues
Focus on an initiative to #BreakTheSilence
A particular recent focus has been on the fourth pillar, helping to empower each and everybody to feel comfortable talking about disability, including mental health issues.
Internally, the initiative #BreaktheSilence (US) and #BeattheStigma (UK), originally a prizewinning local initiative honored at the 2018 L'Oréal DisAbility Awards, has today been extended to subsidiaries in France, Canada, Brazil, Spain, UAE, Ukraine and South Africa, with Turkey, Italy, India and Chile planning to launch shortly.
Discover How We Promote Diversity And Inclusion Within Our Teams And Communities
Back on Top