L'Oréal Ranked the Top Gender-balanced Company in Europe by Equileap
L'Oréal received the 1st Prize for Europe by Equileap. This ranking has set gender equality as a new non-financial criterion for investors.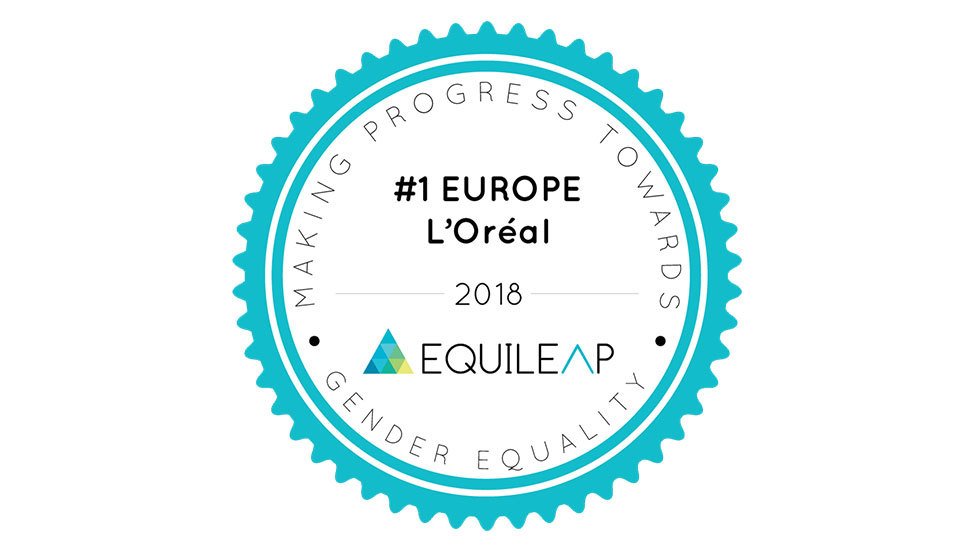 "Diversity and Inclusion are values that are part of L'Oréal's DNA. This year, Equileap has again recognized our commitment towards gender equity. Even if we are pioneers in gender equality, and if our actions are valued, we must remain committed because we are convinced that gender parity is a performance issue and a key driver for innovation", comments Jean-Claude Le Grand, L'Oréal's Executive Vice President, Human Relations.
Its ranking, the leading international inter-sectoral classification of its kind, examines the published data of 3,000 companies. This ranking aims to help investors identify more easily the companies are spearheading the drive for gender equality so that they can make investment decisions based on this non-financial criterion. This year, Equileap has added to the single international ranking separate lists for different geographical areas. Awarded as the number 1 in 2017, L'Oréal receive the Grand Prize for Europe in 2018.
Pioneer in gender equality
L'Oréal is committed to promote women every day and in every part of the world ensuring equal access to training and promotion. Regarding gender pay gap, L'Oréal has also been a pioneer by calling upon, as early as 2007, INED, the French National Demographic Research Institute, to conduct a thorough gender pay gap analysis. Since 2018, the Group has rolled out this approach worldwide.
The company is also regularly audited to obtain certifications from GEEIS (Gender Equality European and International Standard) in 23 countries and EDGE (Economic Dividends for Gender Equality) in 7 countries.
The number of companies that have made their data publicly available increased in 2018. This year, L'Oréal is ranked second in the international ranking and Jean-Claude Le Grand added, "the fact that more and more companies are working on gender equality means progress will be quicker and things will really start moving". In practice, all the research agrees that equal opportunities and gender equality in companies are powerful growth drivers: firms with a positive gender mix are 21% more efficient than others. (Source : McKinsey, "Delivering through diversity", January 2018).
Back on Top