L'Oréal is among LinkedIn's Top Companies for 2018
L'Oréal was named by LinkedIn one of the most attractive companies in France, UK, Germany and Brazil.
An increasingly attractive company
For the third consecutive year, LinkedIn, the world's largest professional network on the Internet, unveils its annual Top Companies list.
L'Oréal ranks among the most attractive companies in France, Germany, Brazil and the UK. Positioned second in France, the Group climbed up 9 places since last year's ranking. L'Oréal also ranks n°14 in the UK, n°22 in both Germany and Brazil.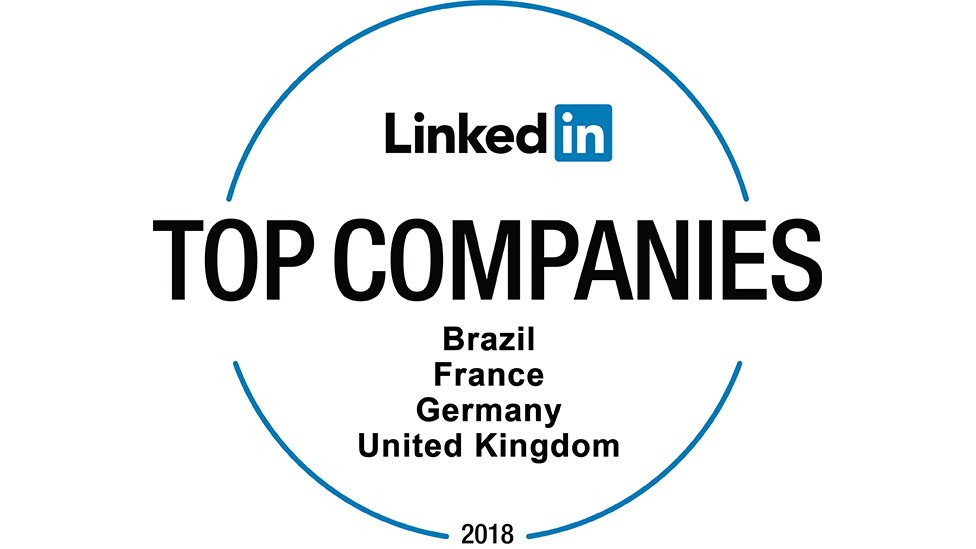 The Gold Standard of Employer Rankings
This "Top Companies" list uses exclusive LinkedIn data and examines the billions of actions of LinkedIn's 546 million members, to spotlight the companies that attract and retain top talent globally. Its purpose is to highlight the companies in top markets around the globe that are most sought-after by professionals.
To determine the "Top Companies" list, LinkedIn's methodology leverages metrics like:
Engagement with the company and its employees: How many non-employees are viewing and asking to connect with a company's employees? How many professionals are viewing a company's career page? What is the reach and engagement of a company's content?
Job interest: How much interest their jobs generate.
Retention: How well they retain new hires.
The final ranking is a blended score to ensure that companies were fairly measured against peers.
At the heart of this recognition: L'Oréal's values
The raising engagement of L'Oréal employees on the platform, the sincerity of the content shared and the targeted approach contributed to this success. This is especially true for the four aforementioned countries.
"This recognition highlights L'Oréal as a leader in attracting and retaining top talent. I think that one of the reason why the best talent wants to work and stay at L'Oréal, is our unique DNA: our passion for beauty, our culture of innovation and our entrepreneurial spirit. Our employees are also fully and actively contributing to this success. They are indeed getting more and more engaged on this network," said Jean-Claude Le Grand, Senior VP Talent Development and Chief Diversity Officer at L'Oréal.
For more information: https://careers2.loreal.com/us/en/10reasonstochooseus
Back on Top