UNESCO And The Fondation L'Oréal Turn The Spotlight On Five Exceptional Women Scientists
During the International Day of Women and Girls in Science on February 11, the Fondation L'Oréal and UNESCO revealed the laureates of the 22nd international awards for women in science.
The awards recognize five outstanding women scientists from different regions of the world for the excellence of their work in life sciences. Each laureate will receive €100,000.
22 years of commitment to women and science
Worldwide, women still only represent 29% of all researchers1. While they are more numerous in certain disciplines, the glass ceiling remains a reality in overall research. Men occupy 89% of the senior academic positions in Europe2, while only 3% of Nobel Prize winners have been women.
Convinced that the world needs science and that science needs women, the Fondation L'Oréal and UNESCO are committed to promoting women in science. Their aim is to give women scientists greater visibility, to make their talent more widely known, and to inspire women and girls to engage with science. Since 1998, 112 laureates have been rewarded and more than 3,300 talented young women scientists, PhD students and post-doctorate graduates have been supported and recognized in 118 countries, thanks to the Women in Science program.
In 2020, the International L'Oréal-UNESCO Award for Women in Science has gone to researchers whose work is particularly remarkable in the field of life sciences: biotechnology, ecology, epigenetics, epidemiology and infectious diseases.
Portraits of outstanding women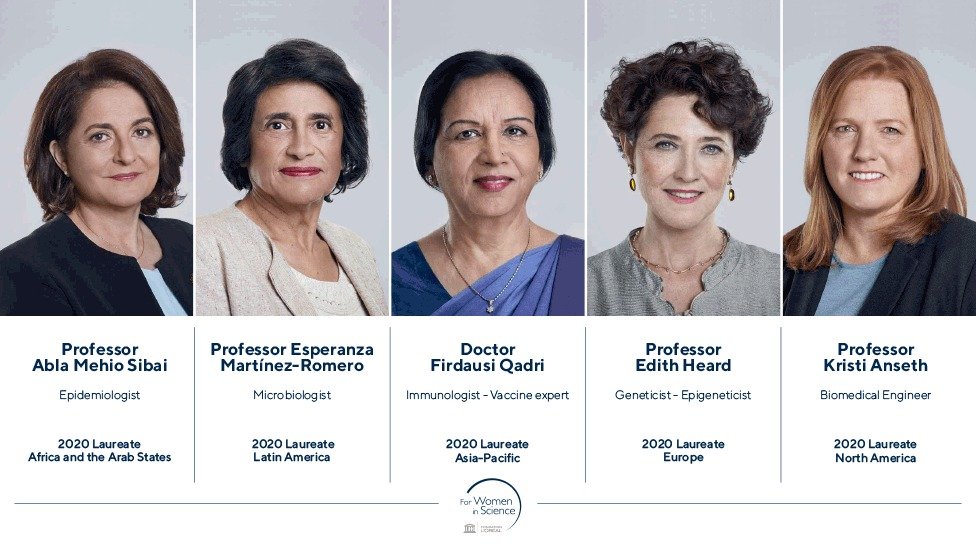 Africa and the Arab states laureate: Professor Abla MEHIO SIBAI
Professor Abla MEHIO SIBAI has been rewarded for her pioneering work and commitment to improving health in old age in countries with low to moderate incomes, and for the impact of her work on health and social policies and programs.
She is the Professor of Epidemiology at the Faculty of Health Sciences at the American University of Beirut in Lebanon.
Latin America laureate: Professor Esperanza MARTÍNEZ-ROMERO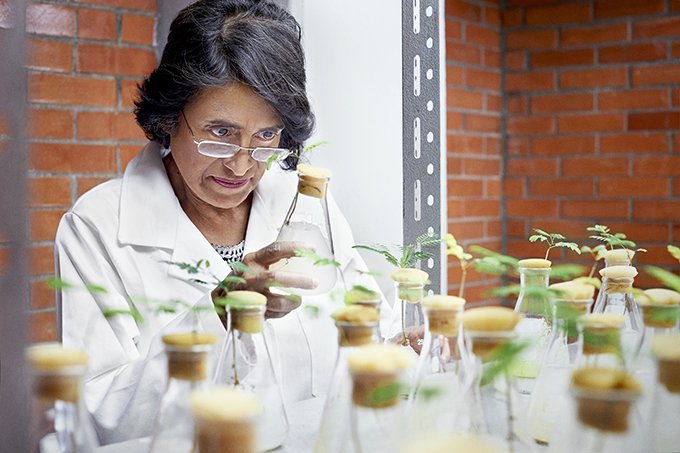 Professor Esperanza MARTÍNEZ-ROMERO has been recognized for her pioneering research into the use of eco-friendly bacteria to encourage plant growth, with the aim of increasing agricultural productivity while reducing the use of chemical fertilizers.
She is the Professor of Environmental Sciences at the Center for Genome Sciences at the National Autonomous University of Mexico (UNAM) in Mexico.
North America laureate: Professor Kristi ANSETH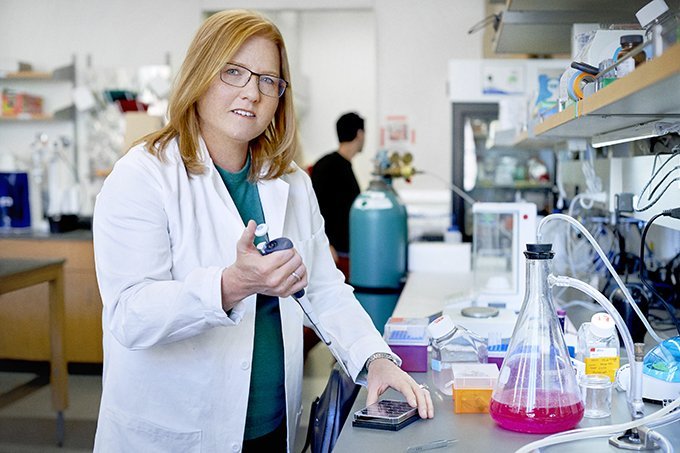 Professor Kristi ANSETH has been recognized for her exceptional contribution to the convergence of engineering and biology, focusing on the development of innovative biomaterials that promote tissue regeneration and the more effective targeting of medicines.
She is the Professor Emeritus, Tisone Professor and Associate Professor of Surgery at the University of Colorado in the United States.
Asia Pacific laureate: Professor Firdausi QADRI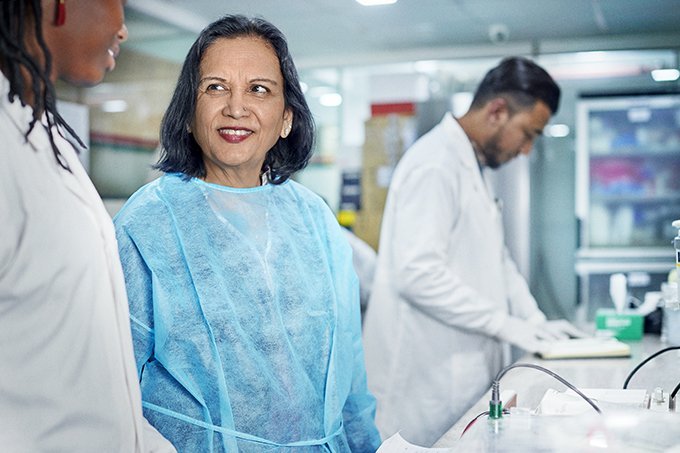 Professor Firdausi QADRI has been recognized for her outstanding work in understanding and preventing infectious diseases that affect children in developing countries, and for promoting early diagnosis and vaccination campaigns that have had an impact on health worldwide.
She is the Senior Researcher and Head of the Mucosal Immunology and Vaccinology Unit within the Infectious Diseases Division of the International Center for Research into Diarrheal Disease Research, Dakar in Bangladesh.
Europe laureate: Professor Edith HEARD, FRS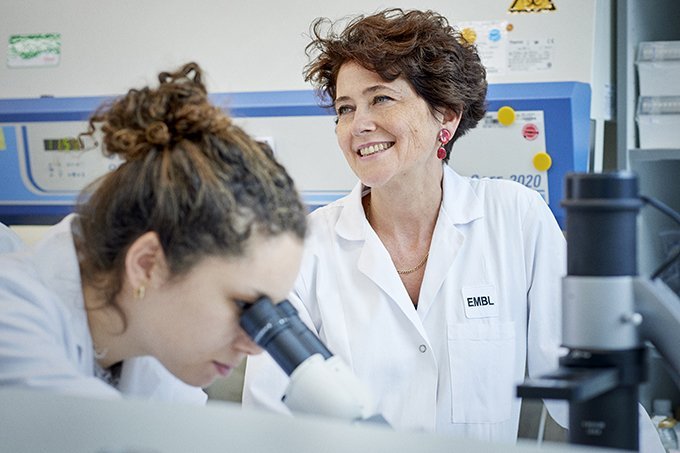 Professor Edith HEARD, FRS, has been recognized for her groundbreaking discoveries about the mechanisms of epigenetics that enable mammals to regulate gene expression, which is essential for life.
She is the Director General of the European Molecular Biology Laboratory in Heidelberg, Germany, and Chair of Epigenetics and Cellular Memory at the Collège de France, Paris. A former director of the Genetics and Development Biology unit at the Institut Curie, she is also a Fellow of the Royal Society in the UK.
1 UNESCO report in 2015 on science look-ahead to 2030
2 Survey by the Boston Consulting Group for the Fondation L'Oréal (2013) on 14 countries (South Africa, Germany, Argentina, Brazil, China, Egypt, Spain, United States, France, India, Indonesia, Japan, Morocco and the United Kingdom).
Back on Top