Through its Brandstorm innovation competition, L'Oréal offers students a chance to develop their project at Station F.
For the new edition of its Brandstorm innovation competition, which has attracted over 200,000 students worldwide since its creation, L'Oréal is launching the Intrapreneurship Award which gives the winning team the chance to bring their idea to life by joining a three-month immersion programme at Station F, the world's biggest startup campus and a partner of L'Oréal.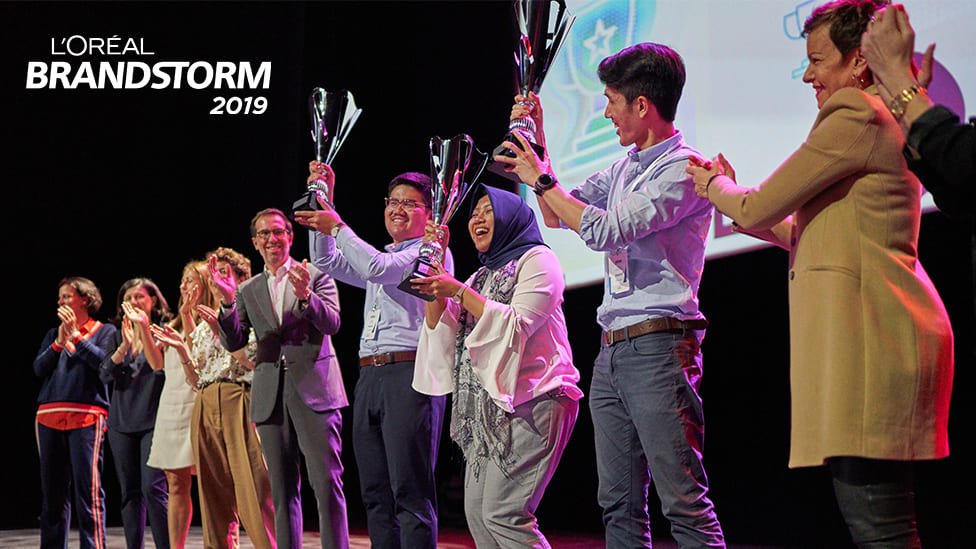 At Station F, the winning students will be mentored by L'Oréal experts. They will also be able to demonstrate the feasibility of their concept to the Group's decision-makers and will be given the opportunity to receive an ultimate reward: the creation of a prototype of their project by a L'Oréal entity. Through this immersion, the Group is continuing to develop the next generations of beauty entrepreneurs.
The aim of Brandstorm is to put the students in real-life situations and thus reveal skills the Group is looking for, such as entrepreneurship and innovation, tenacity and audacity, or the ability to take risks and to create a team to get the most out of collective intelligence. Brandstorm offers students the opportunity to discover L'Oréal's culture and its areas of expertise and is a different way to hire new talents for the Group.
"Every year, between 150 and 200 people are hired by the Group thanks to Brandstorm. The competition has considerably evolved to better meet the expectations of the young participants, as well as the Group's current recruitment needs and its position as a Beauty Tech Company, which requires an increasingly wide range of skills and diversified profiles."
Jean-Claude Le Grand,
L'Oréal Executive Vice-President Human Relations.
For the 2019 edition, Brandstorm has joined forces with Active Cosmetics, L'Oréal's dermocosmetics division. Driven by a vision - health is the future of beauty - and drawing on a portfolio of 6 very complementary brands and close relationships with healthcare professionals - dermatologists, pediatricians, pharmacists, aesthetic physicians and plastic surgeons - the Active Cosmetics division is the world leader for dermocosmetic products. The students have been challenged to take full advantage of digital technology to invent the future of consumer experience for health-conscious consumers.
Back on Top