#FACEAWOMAN: L'Oréal Singapore Commemorates International Women's Day 2022
This International Women's Day 2022, we #FACEAWOMAN and discuss the strength, resilience, and the multi-faceted nature of womenship, and in turn inspire more women on their quest to greatness. We pay tribute to women empowerment and all women, who have dedicated their time and effort to create the beauty that moves the world, as we unveil the relationship a woman has with herself and others.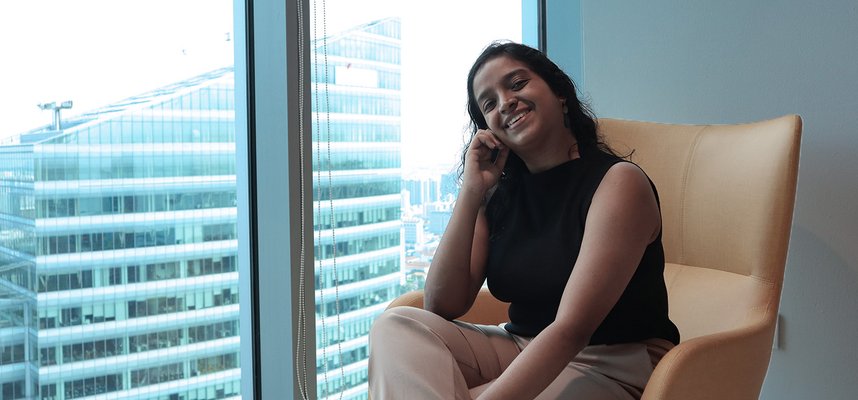 Gamane Amulya, Operations Apprentice L'Oréal Singapore

How can women inspire other women to raise?
I feel the most crucial thing a women can do is to support each other. In this fast-paced life we all live in, we tend to forget how to appreciate the women around us. They can be our mother, sister, wife, colleague, and friend as well. A simple gesture would be complementing our colleagues for getting through a tough week or hitting that target. Trust me – this small gesture would definitely go a long way to brighten up her day.

What narrative do we often hear about women that needs to change?
The common stereotype of women is not being independent. In the workplace, some would also assume that a female leader would take more time to make a decision as compared to a male. Things have changed in this 21st century, more women are becoming financially independent, relying on their own smarts and bravery to achieve great things. Women leaders around the world are breaking the glass ceiling, illustrating that women can indeed take on leadership positions and ace them.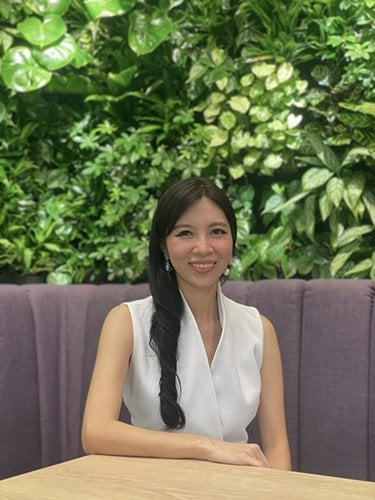 Isabelle Lim, Director of Corporate Affairs, Engagement, Sustainability, Consumer Advisory L'Oréal
What narrative do we often hear about women that needs to change?
There is an oft-repeated phrase "Can women have it all" but that can lead to a rather destructive mentality of achievement checkboxes, a fear of not doing or attaining enough to meet other people's standards of a successful life. It is more meaningful and impactful to look at how women build value and bring manifold contribution in multiple ways, rather than pushing a narrative about having to juggle everything to be "successful". Indeed every individual woman has talents which we should continually create opportunities to showcase and uplift. And if not, it is imperative that, together, let's pave the way to do so!
How can women inspire other women to rise?
Being authentic and vulnerable about challenges, building bridges of support and possibilities, nurturing empathy in society for different voices and experiences to rise. We are often too fearful that sharing personal struggles diminishes us in the eyes of the workplace or society, but we have to be brave to raise up the concerns that we know will benefit women, such as fertility issues in the modern business world. Men, women, and everyone, are all partners in this historical movement for a better tomorrow.
Dr Huanqian Loh, 2018 L'Oréal Singapore For Women In Science Fellow and 2020 International Rising Talent Alumni, President's Assistant Professor at National University of Singapore
Tell us about a woman who has inspired you and why?
Debbie Jin, a 2013 L'Oreal International Laureate who was an informal mentor during my PhD career, was the perfect role model. She was a gifted and rigorous scientist who held her students to high standards, but also cared deeply about them. When I started my career as a young faculty member and group leader, I often found myself thinking back on what Debbie would have done and how she would have reacted to different situations as a reference point.
What is the biggest challenge women face today?
In my view, the biggest challenge for women in science comes from juggling motherhood and a scientific career. The years of pursuit of a PhD, postdoc, and tenure-track position thereafter are also the prime years of fertility, so many women feel like they are forced to choose between motherhood and science, and they do indeed forgo one for the other. Those who manage to juggle both, however, would likely view their kids and laboratories as their greatest accomplishments. Facilitating accessible childcare options would help empower more mothers to resume their scientific careers and women should not feel they are selfish for wanting both career and family.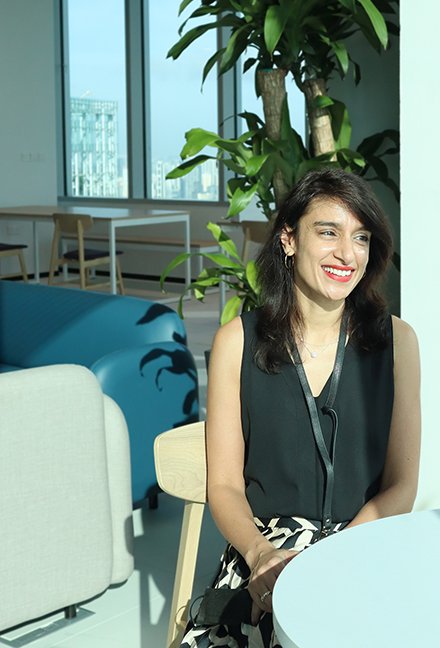 Rameet Kaur, General Manager, Luxe Division L'Oréal Singapore
What would you say to yourself when you face yourself in the mirror?
I would say use your own yardstick to measure success and don't let others influence that. You can have everything; you just can't have everything at once so make the choices to prioritize what is important to you in your current phase of life, while keeping a clear view of where you want to go long term to ensure that your steps ultimately lead you there. The zig zags in our journey can often bring the most learning and unexpected opportunities, so be receptive and embrace them.
What is the biggest challenge women face today?
In my opinion, the biggest challenge facing women today is self-doubt. We tend to be our own biggest critics, possibly a behaviour built up through many years of social conditioning. We become afraid to put ourselves forward, self-imposing restrictions and silencing ourselves out of fear of coming across as arrogant and egoistic in the eyes of others. But this can be a self-limiting belief and we need to find ways to overcome this. I strongly believe men and women have a role to play in inspiring women to overcome this as all genders have something unique that they can impart to women in the workplace.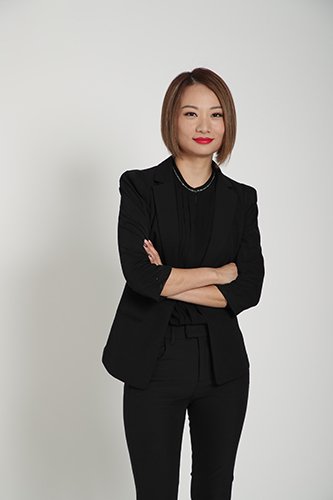 Maggie Liu, Director of Human Resources L'Oréal Singapore, LLD Zone and LID
If you think about women today which three words would you use to describe them?
Perceptive and wise to make right choices; fearless in breaking boundaries, conquering stereotypes and expectations, and reinventing themselves constantly; beautiful in each's unique way. Women truly embody beauty, manifesting in diverse forms.
What does failure mean to you?
It is not a failure if we've tried and exhausted everything within our means to prevent a situation from going south, gaining valuable insights and learnings during the process. It is only when one foresees a failure ahead and is reluctant to make any adjustment or effort, allowing it to happen and play out –that's the definition of a true failure to me.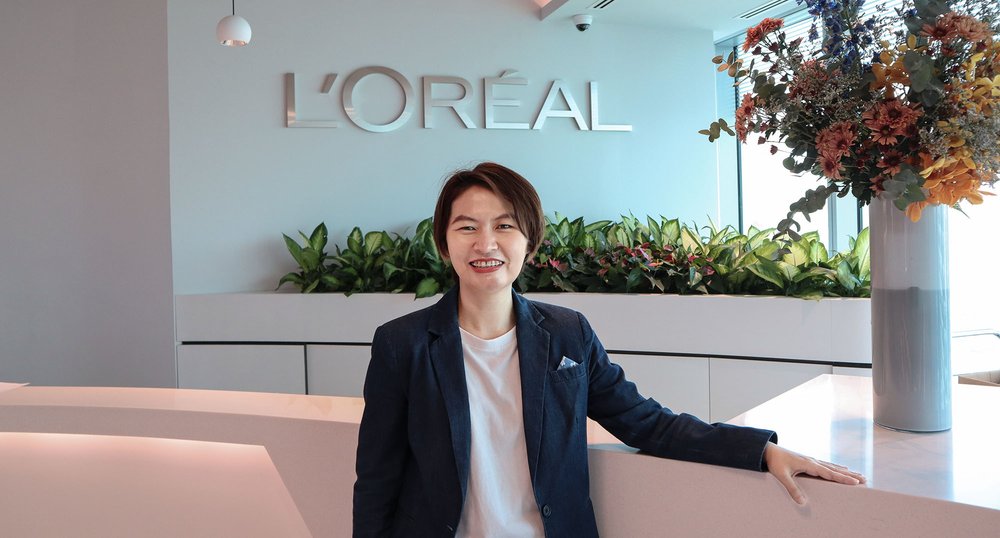 Sharon Yap, General Manager, Consumer Products Division L'Oréal Singapore
Tell us about a woman who has inspired you and why?
The one woman that has always inspired me is my grandma who I grew up with and taught me an invaluable life lesson on the importance of choices we make in life. When I was 4, I shared that I wanted to beat up the boy living next door because he was rude to me. She did not dissuade me and reminded me calmly, "Bear in mind that you may lose the fight. Don't come back and cry because you've made your choice; you chose this battle for yourself." I learnt from her that the present is a culmination of the choices we made yesterday; and if we want a better tomorrow, we need to be cognizant of the choices we make for ourselves today and be accountable for them.
If you got to face a younger version of yourself, what would you say to her?
I would tell the grumpy, cranky, and brash child-me that life is about making choices, so choose wisely. Choose to be positive and the world will be more beautiful. Choose to love the people around you and you will be surrounded by love.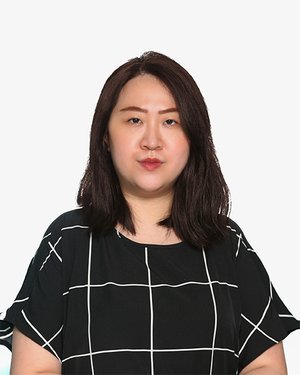 Yvonne Toh, Purchasing and Category Excellence Lead L'Oréal Singapore
If you think about women today, which three words would you use to describe them?
Empowered, dynamic and inspiring. These also serve as my personal development goals that I am working towards, and I hope that one day all women will also come to be perceived as such by their peers.
If you got to face a younger version of yourself, what would you say to her?
It is okay to not be sure of what you are doing initially. Be patient, trust in yourself and don't be afraid to work hard towards your dream. Explore new and different things constantly to spur yourself to move forward. Don't be afraid of change, dare to challenge the status quo and embrace spontaneity.
At L'Oréal, we are proud to work alongside confident and empowered women to create the beauty of today and tomorrow.
We would like to thank all women – our colleagues, mentors and collaborators for their innovation, determination and devotion to their craft and our collective goal of creating the beauty that moves our world forward.
Back on Top