Biotherm Reveals its First Refillable Skincare Technology
A glimpse into the future of sustainable skincare with the Life Plankton Elixir Blue Fountain.
Biotherm is committed to reducing packaging waste through innovation. The brand's new pilot uses groundbreaking refill technology to create a unique and immersive consumer experience. Discover the Life Plankton Elixir Blue Fountain's potential to change the world of packaging for good!
How can refill technology be used for skincare? That's the question Biotherm set out to answer with Life Plankton Elixir Blue Fountain. Until now, refillable bottles were reserved for some products, as for perfumes, whose formulas are not altered during the refill process due to the presence of alcohol in their composition. This year, Biotherm is launching a new pilot to reduce packaging waste through its iconic serum.
3 steps for a new generation of eco-friendly packaging

Once the Life Plankton Elixir bottle is empty, consumers can easily refill it using the Life Plankton Elixir Blue Fountain with the help of a specially trained Beauty Advisor. This immersive experience marries a standard of excellence with technological performance to further Biotherm's commitment to helping save our planet.
Introducing Life Plankton Elixir Blue Fountain by Biotherm

The process, which takes place in front of consumers' eyes, happens in three steps: Clean, Refill, Customize.
1/Clean: Life Plankton Elixir's glass bottle is cleaned with water and completely emptied of any residue. The bottle is then dried with filtered air before being sterilized with UV light.
2/Refill: The bottle is placed on the refill set and filled anew with Life Plankton Elixir serum from a rechargeable tank.
3/Customize: The bottle is custom-engraved with a delicate wave motif, symbolizing its regeneration and indicating how many times the bottle has undergone the refill process.
The end result: a satisfying and sustainable skincare ritual and a unique experience for consumers.
The challenge of preserving active ingredients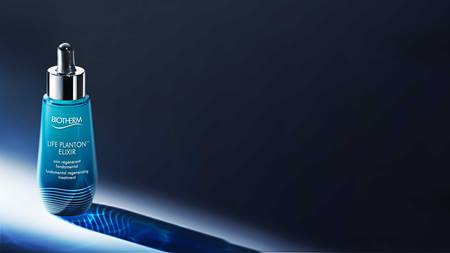 But skincare products contain fragile active ingredients that are sensitive to contact with air. Life Plankton Elixir has a high concentration of Life Plankton™ probiotic (5%), combined with the strong natural active ingredients, hyaluronic acid, and vitamin C, which fight the accelerated aging processes inflicted on skin caused by life in hectic urban environments.
Biotherm developed a unique solution to preserve the efficiency of its anti-age serum while also giving its bottle an extended lifespan: the Life Plankton Elixir Blue Fountain. By keeping the potent Life Plankton Elixir formula from interacting with outside elements and refilling directly into the sanitized bottle, the brand is helping move the skincare industry forward one refill at a time.

Collaborating towards a circular economy
In order to turn eco-friendly packaging into a unique experience, Biotherm and L'Oréal teamed up with Possible Future, the positive impact innovation studio.
Biotherm's goal? To push the circular economy even further. Life Plankton Elixir's bottle is already made of 25% recycled glass, and the Life Plankton Elixir Blue Fountain represents yet another step towards Biotherm's pledge to reduce its environmental impact by rethinking the life cycle of its packaging.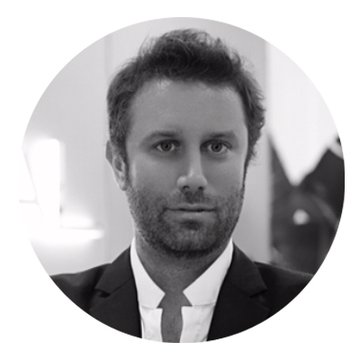 "The Life Plankton Elixir Blue Fountain represents Biotherm's obsession to constantly better our processes and improve our packaging and formula to minimize our environmental footprint, and more specifically our impact on water and aquatic life."
Giulio Bergamaschi, Biotherm Global President
Blue Fountain by Biotherm: How the project was born
The team tells you how they imagined and designed this technology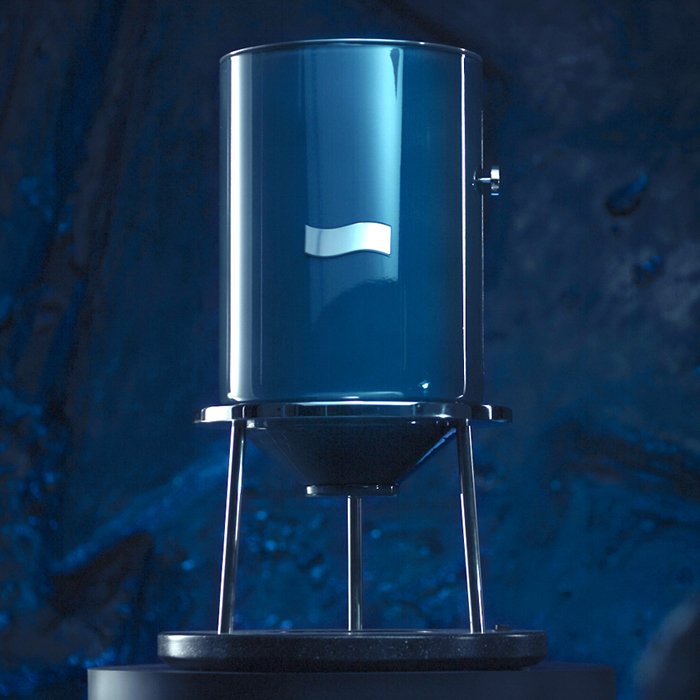 Committed to Blue Beauty
For Biotherm, this approach is part of a sustainable philosophy about beauty known as Blue beauty: Beauty that comes from water and gives back to it.
Since 2012, Biotherm has been actively participating in protecting our oceans through the program Water Lovers. This sustainability program aims to create a better future for our oceans by collaborating with outside experts & NGO partners. Today, Water Lovers encompasses all aspects of Biotherm's value chain, from formulas to packaging.
Developing a more circular economy is one of the brand's chief commitments, and can be resumed in three words: Reduce, Reuse, Regenerate.

The Life Plankton Elixir Blue Fountain will be available in February 2021 in the department store El Corte Inglés in Madrid. "This refill innovation is a pilot. We have the ambition to make this model scalable – to make a lasting, tangible impact. That's why we intend to test and learn at the pilot level, and then improve our process and scale up availability and access," explains Giulio Bergamaschi.
Back on Top