Ysl Beauté Launches Push The Boundaries To Support The Talents That Drive Change
An initiative to encourage those who push their limits
In 2021, YSL Beauty becomes part of creative and cultural movements where talented people dare to play with the limits of society. Driven by the conviction that these limits are not immutable, the brand is committed to those who have the courage to stand out from the crowd and shatter the boundaries, with the documentary Push The Boundaries and the "YSL Beauty Zone" event.
YSL Beauté highlights young talents with no boundaries
By highlighting the stories of three women who dared to break the codes, by creating a place of expression and exchange for talents eager for challenges- YSL Beauté opens the field of possibilities for all those who wish to push the limits of their art. This desire to go further, to break the codes, to be where you are not expected, is part of the DNA of Yves Saint Laurent Beauté: "I participated in the transformation of an era."
From this way of thinking, this art of living one's life, YSL Beauté has created an initiative, "Push the Boundaries", to highlight those who have dared going beyond expectations and norms, who let their creativity and passion express themselves and follow their desires. An ode to freedom embodied in three inspiring women. Three women who have chosen to live their passion, to push their limits and those of society: Badgyalcassiee, artist dancer and choreographer, Chloé Caillet, producer and DJ, and Jasmine Asia, gamer and model.

"What if we could push the boundaries and accompany people who move society forward, just as Monsieur Saint Laurent did? "Push The Boundaries" has been created to empower and support daring people who are surpassing society's limits in order to create change."
Stephan Bezy, YSL Beauté International General Manager
Push the Boundaries spotlights talents with outstanding backgrounds
The three first episodes of the Push the Boundaries documentary are built around these women, mixing their past, their present and their future. This series of documentaries, conceived by YSL Beauté, takes you on a journey to meet the new generation: women who are passionate about reinventing rules and codes and living their passion to the fullest, whether it's dance, music, video games or exploring hidden places.

Shot on camera, follow the journey and daily life of Cassie, Chloé and Jasmine. Never-before-seen footage to inspire the next generation to do the same, despite the limitations imposed by society.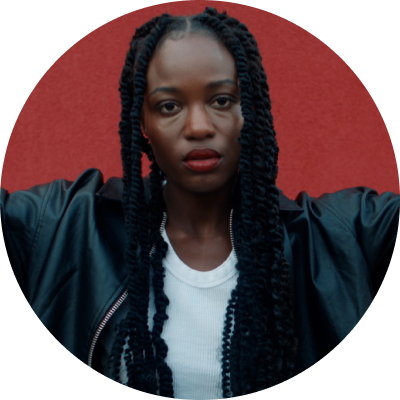 Badgyalcassiee, Artist dancer and choreographer
Having arrived in France from Central Africa at the age of 7, Cassie is driven by her love of African dance; its culture, its pace and the stories it has to tell. Learning to dance was her route to liberty – and a means of projecting her individua¬lity, rather than hiding behind an expected norm. Social media has become her platform to spread the wave of change. She uses it to showcase her art and build a community of others who, like her, no longer want to live by the rules.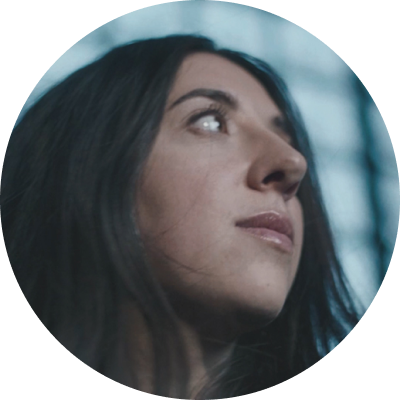 Chloé Caillet, Producer and DJ
One night, Chloé had a dream about being a girl DJ. The next day, she went out to buy decks. Now a successful DJ and music producer, Chloé taught herself the skills she needed to forge her own path in life and is encouraged that other women in the industry are now being taken more seriously. Yet, as a code-breaker she's had to go against a system in which women are not considered business leaders – and DJ'ing is not thought of as a proper job. Now, she's free. She's a nomad. She loves to discover the magic in every city, sprinkle it around and fuel the audacity in her own performance.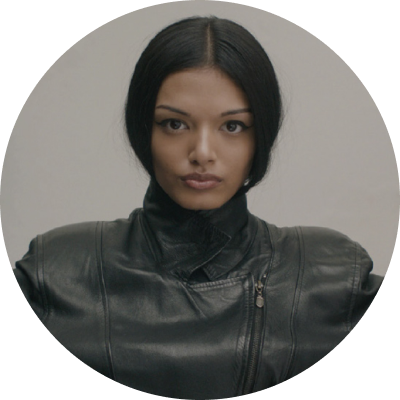 Jasmine Asia, Gamer and model
As a child, gaming made Jasmine feel better – like she belonged in her world of her own making. The greatest barrier she has had to overcome was her own mind: she had to unlearn everything anyone had ever told her about gaming. Today, Jasmine is leading the change for an era that challenges how people see women in gaming with a new mindset that generates change. A place where women can create a space to connect with each other and create their own rules, embrace their originality and their art – without being bound by the outside world.
Brands
YSL Beauté - Push The Boundaries
Brands
YSL Beauty Zone in Shanghai
"The Beauty Zone is unlike any other place. We wanted to mix different groups wit¬hin a futuristic, digitalized environment which is built to drive change. We'll be mixing things up with everything from DJ shows and drone battles, to street dance masterclasses and a gaming sessions. It's a place of discovery that encourages an exchange of ideas, allowing guests to meet in one place, participate and connect. By adding a live streaming element on the walls of the elevator and on our social media channels, we've created the perfect recipe for a unique avant-garde event."
Stephan Bezy, YSL Beauté International General Manager

The Beauty Zone, a space dedicated to avant-garde experiences
A unique place for singular personalities: YSL Beauté has created the Beauty Zone.

Located in Shanghai in July 2021, this unique place offered, for three days, a unique experience: a space where dancers, DJs, gamers and all those who want to transform the world could meet, exchange, think, dance and play. A truly unique space built on four floors and covered with interactive screens, the Shanghai Beauty Zone hosted live performances, dance competitions, master classes and drone battles - all of which were broadcast live in the building and on the YSL Beauté social networks.

Guided by the app especially designed for the Beauty Zone, participants - influencers, press and special guests - were invited to push their limits and those of the society. An event that encapsulates the avant-garde spirit desired by YSL Beauté, the Beauty Zone is set to explore other frontiers by moving to Paris in 2022.

Discover how Technology is Reinventing the Beauty Experience
Back on Top