L'Oréal Groupe Ranked In Fortune's Change The World List
L'Oréal Groupe is ranked in Fortune magazine's 2021 Change the World list, which recognizes companies that have a positive social impact through activities that are part of their core business strategy. Fortune identified the L'Oréal Groupe (ranked at No.48) as a company that is changing the world through its sustainability programme, L'Oréal for the Future.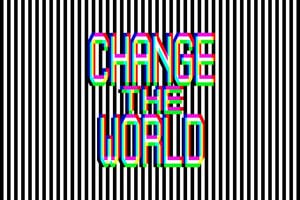 Fortune's Change the World list
In fact, since 2005, L'Oréal Groupe has reduced its industrial sites CO2 emissions by 81% exceeding the initial target of -60% by 2020 while production volume increased by 29% over the same period.
In addition, and by 2030, 100% of the plastics used in L'Oréal's product packaging will be either from recycled or biobased sources.

By 2025, 100% of our plastic packaging will be refillable, reusable, recyclable or compostable.
"We are delighted to be recognized by Fortune with an award that gets right to the heart of our sense of purpose. At L'Oréal, we are committed to protecting the beauty of the planet by fighting climate change, respecting biodiversity and preserving natural resources. As a world leader in beauty, we believe it is not only important for us to transform ourselves, but to sustainably transform our industry and we aim to play a leadership role in doing so. This is what we call creating the beauty that moves the world."
Nicolas Hieronimus, L'Oréal Groupe CEO
The L'Oréal Groupe was selected for the Change the World list for the second time.
Discover
Our committments to protect the beauty of the planet
Reducing Virgin Plastic Packaging
Reducing Virgin Plastic Packaging
Fighting Climate Change
Publications
.PDF?REV=265BDBC0DED24A95B3AAE0ABA278B8BD
L'Oréal for the Future
L'Oréal for the Future
Download
Respecting Biodiversity
Back on Top