Le Visionnaire - Espace François Dalle
a place for inventing the future of beauty
The essence of an ambitious place
L'Oréal's historic headquarters since 1938 and renamed "Le Visionnaire" when it reopens in 2023, 14 rue Royale is a place charged with history. Located at the crossroads of rue Saint-Honoré and rue Royale in Paris, stands one of the architectural masterpieces of the French 18ᵉ century designed by architect Ange-Jacques Gabriel, whose facade and roof are listed as historic monuments. Redesigned in 2017 by Alain Moatti, the architect has brought a futuristic dimension to the project, notably with this ovoid shape reminiscent of the creative process, and thus continues to build a bridge between heritage and future.
Inspired by the vision of François Dalle, head of L'Oréal between 1948 and 1984, 14 rue Royale has retained the spirit of the workshop and "bivouac" where, for over 80 years, the skincare and beauty products that have revolutionized our daily lives were imagined. Hairdressing, the cradle of L'Oréal's original business, will be back in the spotlight, with over 750 square meters of space, including a highly digitized, hybrid and agile space dedicated to training, offering cutting-edge expertise and a unique experience.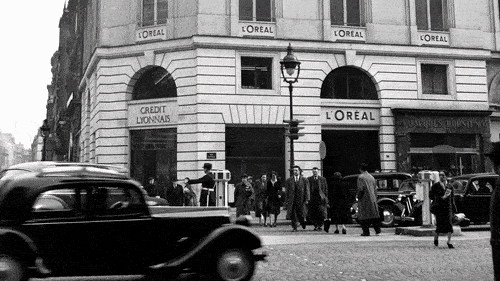 A perfect combination of history and technology
Rich in history, the 4,000m2 of the building will be dedicated to research into the future of beauty, a laboratory designed to be at the crossroads of past and present. With innovation and the beauty needs of the years ahead as its objectives, Le Visionnaire will be able to draw on leading edge technology to carry out its work. Powered by artificial intelligence, an entire wall of touch-sensitive screens will provide real-time data and images, carefully selected for their esthetics, while also reflecting the vision of L'Oréal. This data will form part of the collective creative process used by the Group's teams.

By choosing the name "Le Visionnaire", we wanted to pay tribute to the pioneering spirit of François Dalle, head of L'Oréal from 1958 to 1984, whose foresight, convictions and adages have transcended generations of L'Oréalers. He is the man who, in the wake of our founder Eugène Schueller, built the company as we know it today.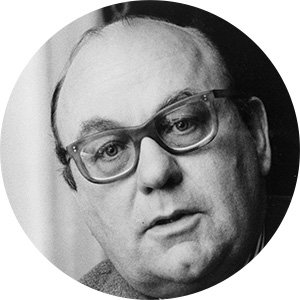 "I firmly believe that whatever kind of world we live in, it is up to us to create and safeguard a small island of brotherhood -- a community where respect for people remains an essential value."
François Dalle, head of L'Oréal from 1958 to 1984
Biography of François Dalle (1918-2005)
Born on March 18, 1918 at Hesdin (Pas-de-Calais region), François Dalle completed a law degree before joining Monsavon L'Oréal in 1942. Sensing his colleague's talent, the company's founder Eugène Schueller handed him the operational control of the House in 1948, making him the managing director of L'Oréal. Appointed chairman of the Group in 1957, François Dalle continued to express his pioneering spirit and famous phrases throughout his career with the Group. In 1984, he was succeeded by Charles Zviak, but maintained his connection with L'Oréal by initially becoming chairman of the strategy committee and later a trustee, until his death in 2005.
Back on Top