L'Oréal Benelux
Create the beauty that moves the world
Discover more
L'Oréal Benelux has been dedicated to beauty for over 100 years, with more than 938 employees and 36 brands in 4 divisions.
The Benelux countries have a long history with L'Oréal products. In the Netherlands, Richard Wernekinck & CO started selling the products developed by Eugène Schueller as early as 1913, and Fernand Lefèbvre launched them in Belgium in 1927. With our unique portfolio of more than 36 brands distributed in the Benelux, we are present in all distribution channels, including large-scale distribution, perfumeries, pharmacies, hair salons, our own points of sale and e-commerce. Technological innovation and sustainability play a central role in the development of our business. At L'Oréal Benelux, we apply the groups values to our daily work. We share our passion for what we do by being innovative, entrepreneurial and always open-minded. Together, these values create an environment that promotes well-being at work and focuses on personal development.
Discover
L'Oréal Benelux
At L'Oréal Benelux we are proud of what we do and we would like to share the stories about our people, our products our performance and our commitment to being a responsible business.
Sense of Purpose
See More
Inside our Products
For The Planet
| | | | |
| --- | --- | --- | --- |
| 36 | 938 | 2021 | 200 |
| Brands available on our markets | Employees working in the Benelux | The year when L'Oréal Netherlands and L'Oréal Belgilux merged to become L'Oréal Benelux | Million units produced in Libramont in 2022 |
Discover
Our business
At L'Oréal Benelux, we have been dedicated to beauty for over 100 years. Learn more about L'Oréal Benelux and our community of over 200 employees based across 3 countries: Belgium, the Netherlands and Grand Duchy of Luxembourg.
Career opportunities Benelux
Career opportunities Benelux
Group
L'Oréal Benelux For Women In Science
L'Oréal Benelux For Women In Science
Events
Citizen Day Benelux
Citizen Day Benelux
Discover
Our sites
The 3 sites of L'Oréal Benelux
Offices BNL
Hoofddorp Office
Hoofddorp Office
Offices BNL
Brussels Office
Brussels Office
Offices BNL
Libramont Office
Libramont Office
Meet our CEO Christian Marcos
After going from Europe to Americas and then to Asia, Christian Marcos closed the circle and came back to Europe to head up L'Oréal Benelux. He started his role as President and Managing Director of the new L'Oréal Benelux hub in January 2021.
"I get energy from working with people! I want to make people grow, building performing teams, and to include them in realizing ambitious goals. I will always choose people over performance, meaning that achieving results needs to go hand in hand with the team's wellbeing."
Sustainability being a core focus for L'Oréal Group, the topic is also high on Christian's priority list: "Sustainability must be a part of the core strategy of every function and division. We absolutely need to create a sustainability mindset throughout the organization, which is not just a list of a few KPIs, but a way of working that is always compliant with our L'Oréal For the Future vision for the planet."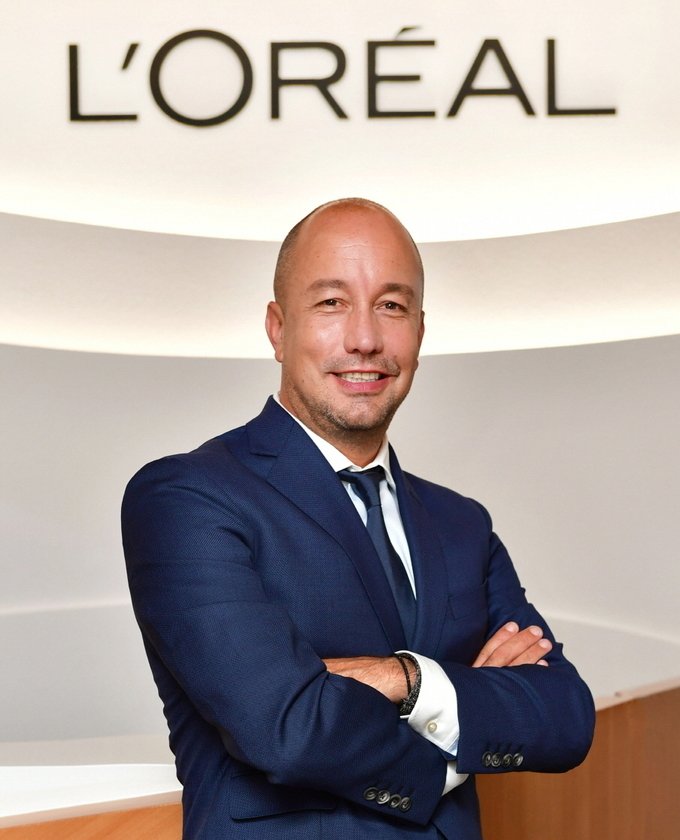 Contact us
Consumer Enquiries
For comments, advice and enquiries regarding L'Oréal products, please contact the Consumer Care FR - [email protected] Or Consumer Care NL - [email protected]
You may have the right to access, amend, delete, object, move, or stop our use of the personal data we hold about you. If you would like to exercise any of these rights, including unsubscribing from marketing, please email [email protected] or [email protected]
Corporate and Public Affairs Enquiries
Corporate Affairs: Erik Troost: [email protected]
HR: To apply for any position, advertised or not, you need to submit your CV via our career platform, not via email or post. Please visit the careers section here.
For internal applicants, please contact your HR manager.