Kavita Angre
Director, Consumer & Market Insights, Media,

L'Oréal India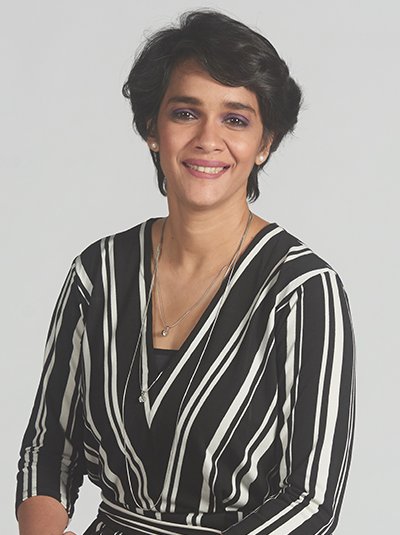 Kavita has been Director of Consumer & Market Insights and Media for L'Oréal India since 2013. In her role, Kavita understands consumers' behavioural patterns and generates valuable insights to craft strong marketing strategies to reach the right target audience for all divisions and categories.
She started her career with P&G in the Insights function, post which she joined the dotcom world. After a couple of years, she joined Unilever (then HUL) in their Foods business in Insights. Throughout her different stints at Unilever spanning across 12 years, she was responsible for delivering insights to drive business growth, with the most memorable one being her role in the global role out of Pureit across developing countries such as Indonesia, Brazil and China.
Kavita has done her MBA in Marketing from the Indian Institute of Management, Lucknow. She has a bachelor's degree in engineering in Computer Technology from VJTI, Mumbai. Kavita is an adventure sports enthusiast and did the Everest Base Camp trek in 2014.
Back on Top