Lancôme announces the launch of the Write Your Future in Saudi Arabia in partnership with Aloula
Lancôme GCC is proud to announce its partnership with Aloula for the launch of Write Your Future, a mentoring program for women on their employment journey to foster self-confidence, empowerment, and opportunities for entering the labor force in the Kingdom of Saudi Arabia. Since 2017, the global Write Your Future program, aims to fight inequality through education and today exists in more than 20 markets.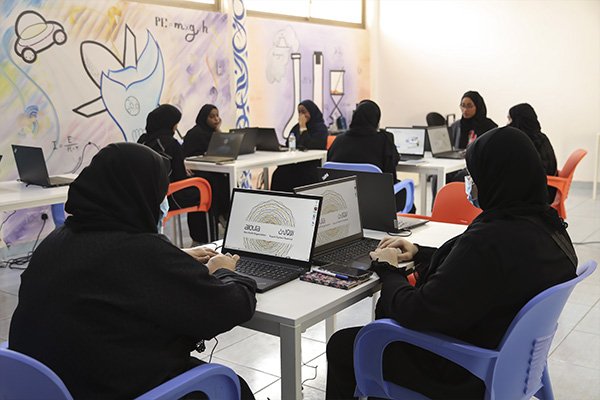 Over the last few years, female education and employment has increased in the Kingdom of Saudi Arabia. Lancôme GCC will contribute to this steady growth through the Write Your Future program. On International Day of Education, 24 January 2023 in partnership with the non-profit organization Aloula, the program was launched focusing on two pillars and benefiting up to 700 women through in-person and online mentoring program at local levels led by Lancôme's team of Human Resources, Fragrance, Makeup and Skincare Experts as well as a donation fund of SAR75,000 to equip Aloula's computer labs. The mentoring program, which took place over two days and will be held several times a year, encourages beneficiaries to assess career opportunities in the beauty industry through workshops on sales techniques, make-up and skincare. Interview preparation workshops will also be provided to help women boost their career. Post every training, Lancôme will present completion letters to the women who benefited from the program, awarding them for their participation and effort to develop their economic independence. Equipping the computer labs with laptops will encourage beneficiaries to take online trainings and seek employment opportunities.
Empowering every woman to be the author of her destiny
Since 2017, Lancôme has been committed to making every woman the author of her destiny through Write Your Future, a women's education program that aims at helping them foster economic independence and leadership. The program combines the forces of Lancôme's international presence and a strong local engagement. This twofold advantage has allowed the program to respond to the specific cultural concerns of each country, taking actions directly inspired by on-the-ground experience.
"At Lancôme, we have been supporting women's leadership and economic independence for the past 5 years with our Write Your Future program. Through this program, we are taking concrete steps to make a difference in women's lives by providing access to literacy, scholarships, and mentorship around the world. Our brand is committed to expanding the program and supporting non-profit organizations like Aloula, around the world. I am thrilled to see the program expand to the Kingdom of Saudi Arabia. This program will contribute to the overall initiative by inspiring and educating up to 700 women to feel more confident and provide them with the skills to start their careers." says Lancôme Global Brand President Françoise Lehmann.
For more than 60 years, Aloula has been a leader in improving the lives of thousands of women with a strong commitment to help break the cycle of poverty. The NGO's strategy is built on early intervention through educational, professional, and physical training. They empower women in obtaining the right tools to achieve their personal goals and become contributing members of society. Lancôme is proud to partner with Aloula to help make sure every woman is given the opportunity to be the author of her destiny.
"We are delighted to partner with Lancôme on the Write Your Future program to break the cycle of poverty and empower our women," said CEO of Aloula Dania Khaled Al-Meena. "As an organization dedicated to doing the work in our communities ourselves, we greatly appreciate Lancôme for their vast experience and passion to also give back to the community. We look forward to witnessing our beneficiaries receive mentoring opportunities and benefitting from the generous donation to enhance the quality of their lives and contribute to their communities."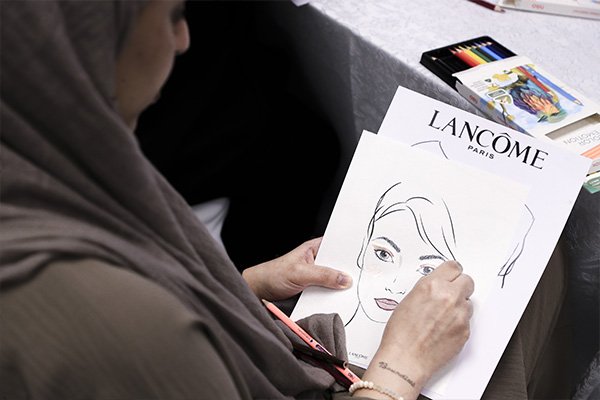 Back on Top