L'Oréal's Professional Products Division launches its "Hairstylists for the Future by L'Oréal" programme at Expo 2020 Dubai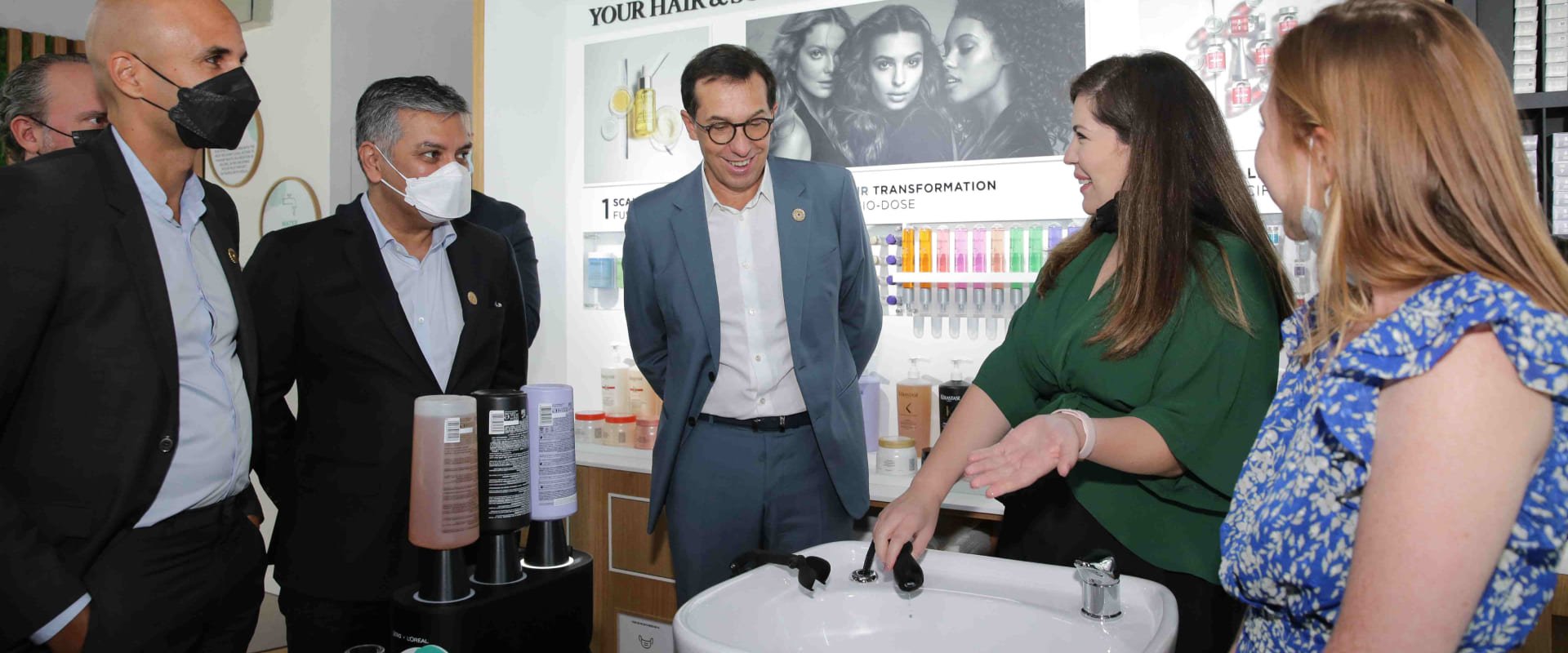 The program aims to continue to transform the hairstyling industry and engage all hairstylists in the sustainable transition.
L'Oréal, historic partner of hairstylists for more than 110 years, has gone further in its sustainable commitments towards the industry, and announced its next steps in ensuring a strong and prosperous future for the profession.

"Hairstylists for the Future by L'Oréal" is a sustainable development programme to engage hairstylists and help them to reduce their sustainable footprint. The program has a three-pronged approach:


Water - Managing water sustainability. L'Oréal has partnered with Gjosa to develop technologies that reduce water consumption by up to 65% thanks to the Gjosa showerhead.
Waste - Preserving natural resources. Hair is a major source of waste in hair salons its unique nature allows for innovative applications : waste sort with partners like Veolia, recycling, furniture, noise reduction, digital windows, vegetal walls, shower heads, merchandising, lights, backbars, refills, towels, transportation and products.
Energy - Fighting climate change. L'Oréal is increasingly switching to renewable energies, such as solar, wind or hydraulic. 80% of salon energy is consumed by lighting, hairdryers, heating water and coolers.
The Professional Products Division will also give sustainability training to hairdressers all over the world via the online e-learning platform L'Oréal ACCESS, which now counts 500,000 users in 100 countries.
At Expo 2020 Dubai, L'Oréal Professional Products showcase its "Hairsylists for the Future by L'Oréal" salon, a hair salon focused on the sustainable transformation from sourcing to production, addressing topics such as packaging, water saving and waste management. In the salon, visitors will also be able to experience the water saving shower technology developed by the Swiss company Gjosa.

Located at 2 rue de l'Abbaye in Paris' 6th arrondissement, the very first "Hairstylists for the Future by L'Oréal" salon has recently opened last May in partnership with French hairdressing chain coiffirst and its renowned hairstylist and owner Eric Pfalzgraf.

A further 300 salons in France is implementing the program, and "Hairstylists for the Future by L'Oréal" will be rolled out around the world end of 2021 and beyond.

"In line with L'Oréal for the Future, Hairstylists for the Future by L'Oréal is part of our global programme of sustainability, from production to packaging, from formula to production, from packaging to retail, water saving and waste management," says Omar Hajeri, President of L'Oréal Professional Products Division. "Brands, hairdressers and consumers alike are choosing to be more conscious and are yearning for experiences with purpose and supporting a cause. Together with our partners, we are building a long-term, sustainable solution for the hairdressing industry and create the Beauty that moves the world."

The programme also falls in line with Expo 2020 Dubai's commitments to sustainability and mission to find solutions to our world's greatest challenges, including protecting our resources, limiting waste and reducing our energy consumption.
Back on Top