Biotherm Dives into Blue Beauty to Preserve the Aquatic Ecosystem
Beauty that comes from water and gives back to it
Water means different things to different people – but for our brand Biotherm, water is everything.
Dedicated to Blue Beauty
Biotherm is dedicating itself to Blue Beauty – beauty that comes from water and gives back to it. The brand sees Blue Beauty as a holistic approach to beauty that strives to offer products that take care of the skin while taking care of the planet, and in particular, the ocean.
The brand's Blue Beauty strategy encompasses all aspects of its value chain, from the sourcing of natural ingredients to formulas and packaging through the end of products' life, in order to minimize their environmental footprint on water and aquatic ecosystems.
Blue Biotech, for the best that nature has to give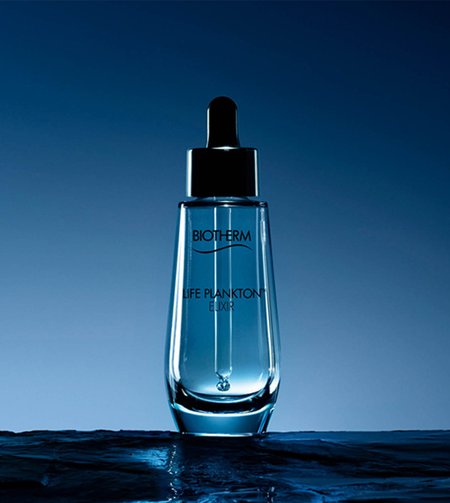 Because it was born from the discovery of the regenerative properties of thermal plankton, the brand has always privileged natural ingredients. Blue Biotech is Biotherm's way of amplifying the best of nature and infusing it in the brand's products.

Using Blue Biotech helps meet consumers' ever-increasing demand for natural products without endangering natural resources. It is about transforming natural raw materials into high-performing natural ingredients through processes like fermentation or gentle water extraction, in a sustainable way that respects marine environments.
Blue Commitments, for a better future for our oceans
In 2012, Biotherm committed to a better future for our oceans by launching Water Lovers, a program that defines its Blue Commitments to move towards products and packaging that respect the oceans. It is also a global movement to raise awareness on ocean conservation and the threat of plastic pollution.
In 2019, Biotherm took its Blue Beauty strategy further with a new highly ambitious sustainability roadmap for 2025, on which it accelerates every year with tangible innovations like the Life Plankton Elixir Blue Fountain, the brand's first refillable skincare solution.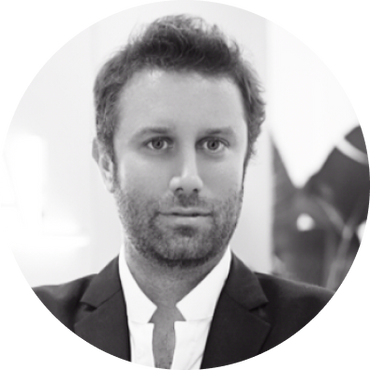 "Biotherm comes from water and wants to give back to it. We believe in doing more than limiting our environmental impact. Blue Beauty is not only our philosophy; it is a journey that's progressively taking us from a committed brand to a fully sustainable one. Our Blue Beauty strategy ties in decades of scientific expertise in the realm of Blue Biotech with our Blue sustainability commitments."
Giulio Bergamaschi,
Global Brand President of Biotherm
Follow Giulio Bergamaschi on LinkedIn
Blue Partners, going farther together
Biotherm's Blue Beauty vision means recognizing that a brand can only go so far alone. Today, Biotherm partners with NGOs who bring their expertise and help both to advance research and to mobilize consumers, urging them to join its global community of Water Lovers. Biotherm has research and educational partnerships with the most active NGOs in the field of ocean preservation through the "Water Lovers" program: Mission Blue with Sylvia Earl (2012), Tara Ocean Foundation (2017), Surfrider Foundation Europe (2020).
On the occasion of World Water Day 2021, Biotherm is proud to unveil that it is now the major Executive Partner of the Oceanographic Institute, Prince Albert I of Monaco Foundation.

Biotherm and the Oceanographic Institute of Monaco share a common mission to inspire love and protection for our oceans and a common conviction that now is the time to act to create a better future for our oceans.
With this new partnership, Biotherm becomes the major Executive Partner of the Oceanographic Institute of Monaco. The brand's financial support will contribute to supporting the Oceano's actions for the oceans, mobilizing its global network of experts and decision-makers and raising public awareness on the fragile situation of the ocean today.

Back on Top