L'Oréal Paris Family Stands Up Against Street Harassment
Encouraging everyone to learn how to combat safely street harassment
In the lead-up to the International Women's Day (March 8th), L'Oréal Paris mobilizes its high-profile spokespeople and opinion leaders to help combat street harassment
Stand Up : Encouraging people to get trained to fight against street harassment
Two years after the launch of L'Oréal Paris' Stand Up Against Street Harassment" on March 8th, 2020, the brand continues to invite its family of high-profile spokespeople and influencers to rally behind this important cause and encourage people to get trained to fight against street harassment via its dedicated Stand Up website.
On March 8th, in honor of the International Women's Day, this initiative will feature the L'Oréal's Paris spokespeople Eva Longoria, who will explain the value of the Stand Up Against Street Harassment training program.
80%
of women have experienced sexual harassment in public spaces.
53%
of people think women are sometimes responsible for situation of street harassment due to their attitudes or appearance.
86%
of street harassment witnesses say there is a lack of training on how to intervene.
*Study by L'Oréal Paris with Ipsos, March 2021
Brands
L'Oréal Paris: Céline Dion for Stand Up
Stand Up Against Street Harassment
Commitments
L'Oréal Paris: Stand Up World Tour
"I am so proud to be a part of this important effort and to support the "Stand Up Against Street Harassment" movement. To me, being a woman means being empowered and having a strong sense of self. I've experienced sexual harassment, as many women have, and I know how it can destroy our confidence and our self-esteem. Together we can stand up and stop this unacceptable behaviour."
Céline Dion, L'Oréal Paris Spokesperson
Because street harassment goes against everything L'Oréal Paris stands for, the brand launched the Stand Up Against Street Harassment program, in partnership with Right to be, an international NGO that aims to end harassment of all forms. Stand Up is focused on raising awareness about street harassment and training 1,5 million people, with Right to be's "5D's methodology", a program to learn safely how to respond when you are being victim or witness of street harassment. More than half a million people have already been trained with Stand Up globally, in partnership with local charity partners.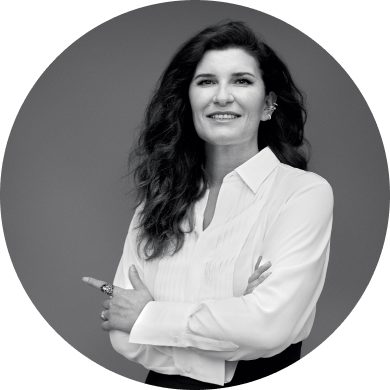 "Street harassment remains a priority issue. More than ever, we need to usher in a new era of solidarity, helping all women to feel safe in public spaces. This is why as a brand that has always championed women's empowerment, we have continued to evolve our training campaign to combat this important societal challenge and have invited our spokespeople, who are real women of worth, to get involved. Together, we can create a world where self-worth is a right, rather than a privilege,"
Delphine Viguier-Hovasse, Global Brand President of L'Oréal Paris
L'Oréal Paris encourages the general public to join the movement against street harassment by visiting the Stand Up website and by following the hashtag #WeStandUp on social networks
Back on Top