A Triple 'A' CDP Rating For our Actions to Tackle Climate Change, Protect Forests and Ensure Water Security
For the 6th year in a row, L'Oréal Groupe has been highlighted as a world leader in corporate sustainability by CDP. This global non-profit organization encourages businesses to disclose their environmental data and assesses their performance and efforts to pursue transparency.
L'Oréal is the only company to have achieved for six years running an 'A' for all three environmental themes assessed by CDP: tackling climate change, acting to protect forests and ensuring water security. This year, nearly 12,000 companies disclosed data on environmental impacts, risks and opportunities through CDP's questionnaires.
"Many congratulations to all the companies on this year's A List. Taking the lead on environmental transparency and action is one of the most important steps businesses can make, even more so in the year of COP26 and the IPCC's Sixth Assessment Report. The scale of the risk to businesses from climate change, water insecurity and deforestation can no longer be ignored, and we know the opportunities of action far outweigh the risks of inaction. Leadership from the private sector is essential for securing global ambitions for a net-zero, nature positive and equitable world. Our A List celebrates those companies who are preparing themselves to excel in the economy of the future by taking action today".
Paul Simpson, CEO of CDP
This achievement is the result of L'Oréal's ambitious targets and longstanding actions to cut carbon emissions, tackle deforestation in its supply chain and enhance water stewardship. Building on a deep-rooted commitment to sustainability and tangible results, the Group has set ambitious targets towards 2030, as part of its program L'Oréal for the Future, to ensure its activities are compatible with Planetary Boundaries, meaning what our planet can withstand, as defined by environmental science.
Vidéo disponible en Anglais
Together, we must continue to go further and faster.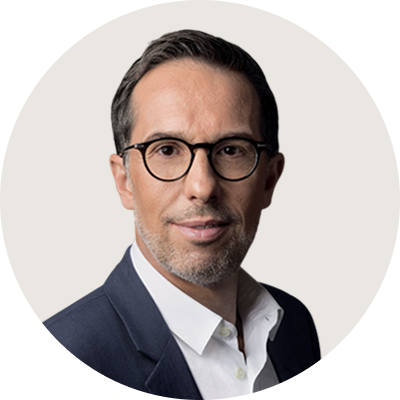 "At L'Oréal, our purpose is to create the beauty that moves the world. This means that achieving our environmental commitments is a critical measure of success. To be the only company in the world to be rated AAA by CDP for the 6th consecutive year, is a huge honor and a commitment to continue the fight against global warming. This year, 14 companies have achieved a triple 'A', a powerful symbol that, collectively, we can be a powerful force of transformation. Together, we must continue to go further and faster to face the world's most pressing environmental challenges. Finally, I would like to pay tribute to the Group's CSR teams and to the leadership of Alexandra Palt, Chief Corporate Responsibility Officer, CEO of the Fondation L'Oréal and member of the Group's Executive Committee".
Nicolas Hieronimus, CEO of L'Oréal Groupe
Back on Top