L'Oréal's latest innovation for more sustainable packaging: The paper bottle
L'Oréal is continuing to use innovation as a way of making beauty more sustainable. Our latest innovation is unprecedented in the cosmetics sector: the paper bottle. The result of a collaboration with packaging suppliers, the project is another step forward in the reduction of the environmental footprint of our products.
L'Oréal is committed to seeking alternative packaging solutions that are more sustainable. More than a year ago, we started an innovative project with another company, Billerudkorsnäs, to produce cosmetics bottles from paper. Today, we are proud to be a pioneering member of the Paper Bottle Community created by the Paper Bottle Company – Paboco, a ground-breaking startup founded by two packaging specialists, Billerudkorsnäs and Alpla.
A Danish company, Paboco develops sustainable alternatives to plastic packaging, primarily by using paper from sustainable sources in the composition of the bottle.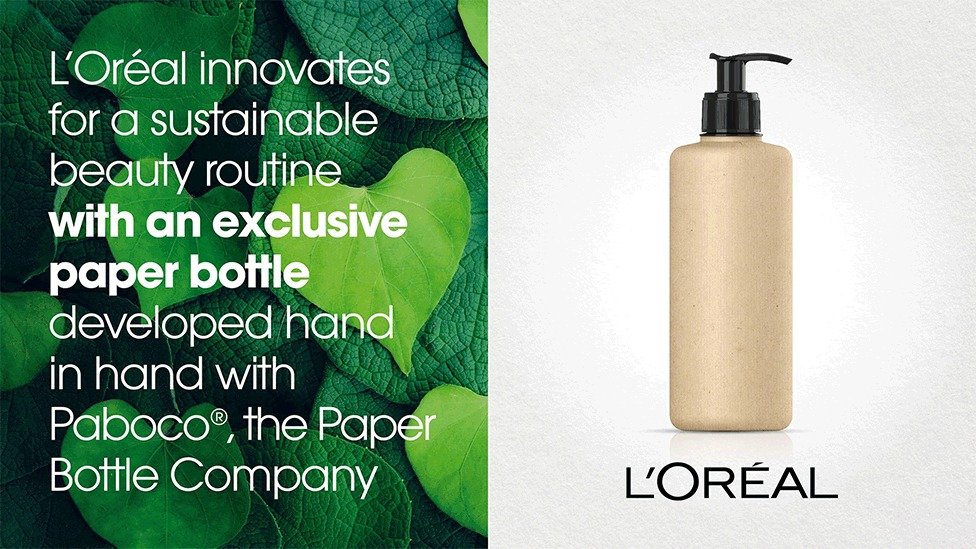 A Community Of Experts, Working For The Planet
To speed up the development of innovative packaging and to harness the latest expertise in terms of technology, design and marketing, Paboco collaborates with a wider community of industrial companies. L'Oréal has been a member since the community was launched and is the only one to represent the cosmetics industry.
"If we want to accelerate the sustainable transformation of our industry, collaborating with other manufacturers and expert suppliers is essential for finding disruptive solutions and deploying them on a large scale. The paper bottle is a great opportunity for developing more sustainable packaging solutions and, right from the start of the collaboration, we were very committed to putting such a major advance into practice in the cosmetics sector," said Philippe Thuvien, Packaging and Development Director of the L'Oréal Group.
Driving The Circular Economy
Our aim in this partnership is an ambitious one: to create bio-sourced, recyclable packaging. The bottle will meet the same standards in terms of quality and customer experience as the one it will replace. We expect to market the first bottles to consumers in 2021, under the La Roche-Posay and Kiehl's brands.
Along with helping to change the status quo in packaging, this innovative project has given our Group an opportunity to take a more active part in promoting the circular economy. Initiatives such as this are fully aligned with the objectives we have set ourselves with our own sustainability program, Sharing Beauty with All.
To learn more about Paboco, visit their website www.paboco.com
To find out more about our disruptive, alternative innovations, read about our partnership with Albéa. Together, we are launching the world's first paper-based cosmetics tube.
Back on Top