Diversity and Inclusion: L'Oréal Among the 2020 Top 10 of Refinitiv
L'Oréal has been named one of the world's top 10 companies by the 2020 Refinitiv Diversity & Inclusion Index that ranks the top 100 organizations globally on a wideranging set of Diversity & Inclusion metrics among the over 9,000 international organizations it assesses. At number 6 on the list, this is the Group's highest-ever ranking for Diversity & Inclusion, after placing 12th in 2019 and 8th in 2018.
The companies in the ranking are evaluated on an extensive array of criteria. Refinitiv bases its scores on 24 Diversity & Inclusion indicators that make up four key pillars: Diversity, Inclusion, People Development and News & Controversies.
"L'Oréal has been deeply committed to Diversity & Inclusion for the past 15 years at every level of our organization. This recognition of our efforts by this globally respected and objective ranking is encouraging and inspires us to accelerate our progress in this critical area of our business. We firmly believe that Diversity & Inclusion is essential to our success and key to sustaining our innovative spirit."
Jean-Claude Le Grand, Executive Vice-President for Human Relations at L'Oréal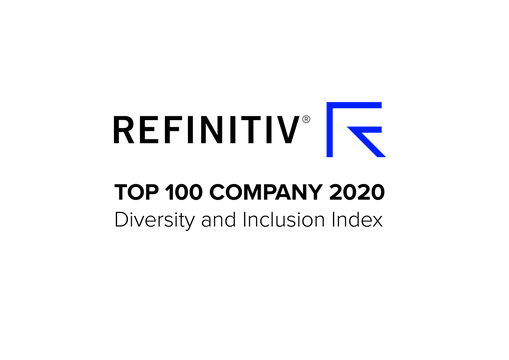 The Refinitiv Index assesses Diversity by evaluating gender and cultural diversity in management and boards along with diversity initiatives and goals. L'Oréal advocates parity and equal pay throughout the Group and has long been recognized as a worldwide leader in gender equality.
With regard to Inclusion, L'Oréal welcomes and values people with disabilities through programs that include accessibility, sourcing, recruitment and training along with awareness seminars. In order to go even further, the Group evaluates how its managers leverage Diversity & Inclusion to build a more inclusive workplace and ensure employee development.
Moreover, L'Oréal's hands-on Diversity & Inclusion strategy is an essential part of the Group's policy on Human Rights, published in 2017.
Back on Top