Rahquel Purcell Promoted to Head of Operations for L'oréal North America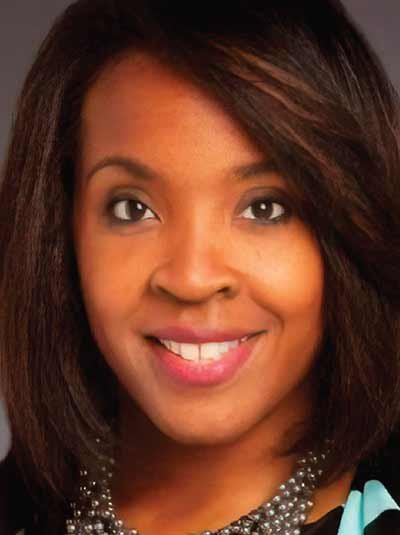 New York, NY July 17, 2020 L'Oréal USA today announced the promotion of Rahquel Purcell to Senior Vice President, Head of Operations North America to lead the company's Operations Division in the region, which includes the areas of Manufacturing, Distribution, Supply Chain, Purchasing, and Environmental Health, Safety & Sustainability.
Purcell joined L'Oréal USA in January 2016 as Vice President, Supply Chain North America after a 23-year career in Supply Chain and Purchases at Procter & Gamble, both in the US and in Europe. In 2017, she was promoted to Senior Vice President, Supply Chain North America, at which point she joined L'Oréal's U.S. Management Committee.
Known for her strong leadership and business acumen, Purcell has built a dynamic team encompassing all areas of Supply Chain, including Demand Planning, Transportation, FFS Management, Physical Distribution and Customer Care. Over the past four and a half years she has played in integral role in the evolution of the Operations Division, redesigning the function to support the company's network of freestanding stores, developing a strategic North America transportation plan and leading the roll-out of a new global Supply Chain infrastructure in partnership with IT.
"During her tenure, Rahquel has elevated the Supply Chain function in our North America organization and has been instrumental in the transformation and modernization of our Operations model," said Stéphane Rinderknech, CEO of L'Oréal USA & Executive Vice President, North America. "Rahquel is a strategic thinker and natural leader, and we are thrilled to welcome her into this new role where she will continue to innovate and raise the bar for the company's operational excellence."
Purcell is moving into a role that was previously held by Xavier Windal who served as Head of Operations Americas for over seven year. Windal has had a very successful career in Manufacturing and Operations within the L'Oréal Group for 35 years. His leadership has made lasting imprint on the business, with achievements that include the reorganization of the company's manufacturing network, adapting the Supply Chain model to support ecommerce and multi-channel shifts and the successful integration of newly acquired brands including Urban Decay, IT Cosmetics, NYX Professional Makeup and CeraVe. Windal has also played a key role in promoting the Group's sustainability transition by championing CO2 and water reduction projects across facilities in the Americas.
Purcell's appointment will be effective December 1, 2020. She will continue to be part of the L'Oréal USA Management Committee and will join L'Oréal's Global Operations Management Committee. Windal will return to France at the end of this year to take on new role that will be announced at a later date.
Back on Top