Inovasi Pewarnaan Rambut dengan Matrix Multi-Melt
Cari Tahu Kreasi Warna dengan Efek Multidimensi untuk Tampilan Rambut Stylish dan Berkilau dengan Matrix Multi-Melt, disini!
Jakarta, 15 Juni 2022 - Servis pewarnaan rambut Matrix Multi-Melt dengan SoColor Pre-bonded telah hadir untuk perempuan Indonesia yang menginginkan rambut yang tetap sehat dan terjaga kelembutannya serta tampilan rambut yang stylish dan bergaya. Matrix Multi-Melt merupakan sebuah penyempurnaan dari teknik pewarnaan rambut yang dahulu diberi nama color melting.
Teknik color melting diperkenalkan oleh Matrix pada tahun 2017, dimana teknik tersebut hanya memadupadankan dua warna. Multi-Melt merupakan penyempurnaan dari teknik pewarnaan tersebut yang memberikan harmonisasi gradasi warna dari terang ke gelap menggunakan 3 hingga 4 warna mulai dari pangkal hingga ke ujung rambut sehingga semakin membuka peluang kreasi warna tanpa batas.
Thomas Mattel, Head of Education Matrix Indonesia menjelaskan, "Teknik pewarnaan rambut profesional Multi-Melt akan memberikan efek gradasi pada rambut yang tampak sempurna sehingga memberikan tampilan rambut berkilau yang stylish namun tetap natural. Servis pewarnaan rambut MultiMelt menggunakan Matrix So-Color Pre-bonded dengan bonder di dalam formulanya yang menjaga kekuatan dan melindungi rambut saat proses pewarnaan, sehingga rambut terjaga kesehatannya, meskipun berulang kali melakukan proses pewarnaan. Konsumen kini tidak perlu khawatir dan bisa berani tampil berwarna!"
Vennya Adisuryo @vennyadisurto, salah satu KOL yang telah mencoba teknik pewarnaan Multi-Melt menjelaskan, "Warna-warna dari service color Matrix Multi-Melt ini sangat unik! Salah satunya warna rambut aku sekarang yaitu Champagne yang cocok dengan tone kulitku. Suka banget dengan hasilnya, final look-nya super stylish, transisi warnanya seamless. Dulu galau mewarnai rambut karena takut rambut mudah patah, tapi sekarang aku jadi gak perlu khawatir, karena rambut tetap terlindungi dan dengan perawatan yang tepat, rambutku tetap sehat."
Untuk mendapatkan servis pewarnaan rambut Multi-Melt, konsumen dapat langsung ke mitra salon Matrix terdekat dan berkonsultasi dengan hairdressers untuk memahami tipe rambut, warna kulit hingga pemilihan warna yang tepat dengan warna kulit mereka. Matrix Indonesia memberikan 4 look inspirasi dari natural hingga fashion color yaitu Smokey Plum untuk skin tone hangat, Caramel untuk skin tone cool to neutral, Ginger untuk skin tone dingin, dan Champagne untuk skin tone yang warm to neutral.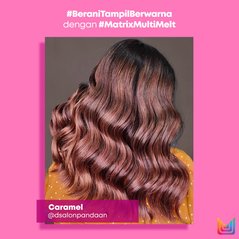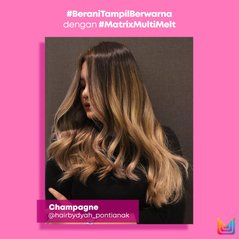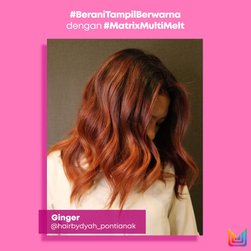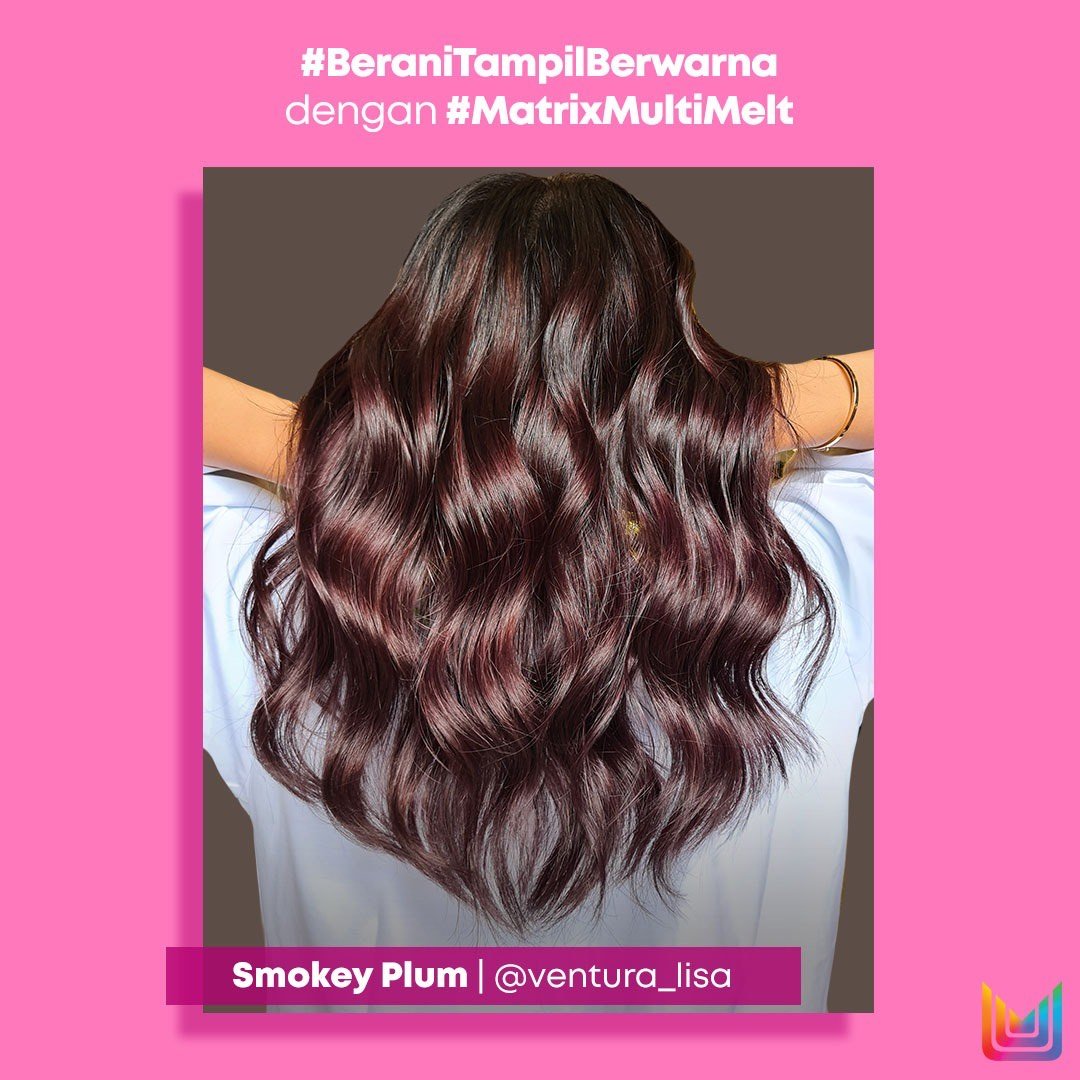 Matrix memperkenalkan inspirasi 4 look dari natural hingga fashion color yang turut membantu menonjolkan keunikan karakter tiap perempuan, yaitu Smokey Plum untuk skin tone hangat, Caramel untuk skin tone cool to neutral, Ginger untuk skin tone dingin, dan Champagne untuk skin tone yang warm to neutral.
"Matrix berkomitmen untuk memberikan inspirasi dan inovasi dalam dunia hairdressing bagi konsumen di Indonesia, baik melalui portofolio produk yang beragam hingga teknik pewarnaan yang cocok untuk semua jenis tipe rambut. Matrix Multi Melt yang telah kami perkenalkan kepada rekan-rekan hairdressers di Indonesia akan memberikan perpaduan warna yang begitu indah, tampilan yang modern, fresh dan cantik, tentunya dengan sentuhan karya dari professional hairdresser. Kami mengajak konsumen di Indonesia untuk #BeraniTampilBerwarna bersama Matrix Multi-Melt" tutup Amanda Indarwulan, Brand General Manager, Matrix Indonesia.