The Voice of L'Oréal
Scopri il podcast del team Talent Acquisition di L'Oréal Italia
The Voice of L'Oréal è il podcast creato dal team Talent Acquisition di L'Oréal Italia per dare ai candidati tutti gli strumenti utili per conoscere al meglio il Gruppo e supportarli nel loro percorso di selezione.
Comprendere l'organizzazione e la struttura del Gruppo, i suoi valori e i suoi impegni: questo podcast è pensato proprio per presentare le diverse tematiche legate al mondo L'Oréal e permettere così a chi lo ascolta di dare il massimo in fase di colloquio, oltre che per fornire consigli utili in generale a coloro che si affacciano al mondo del lavoro e vogliono costruire la propria carriera.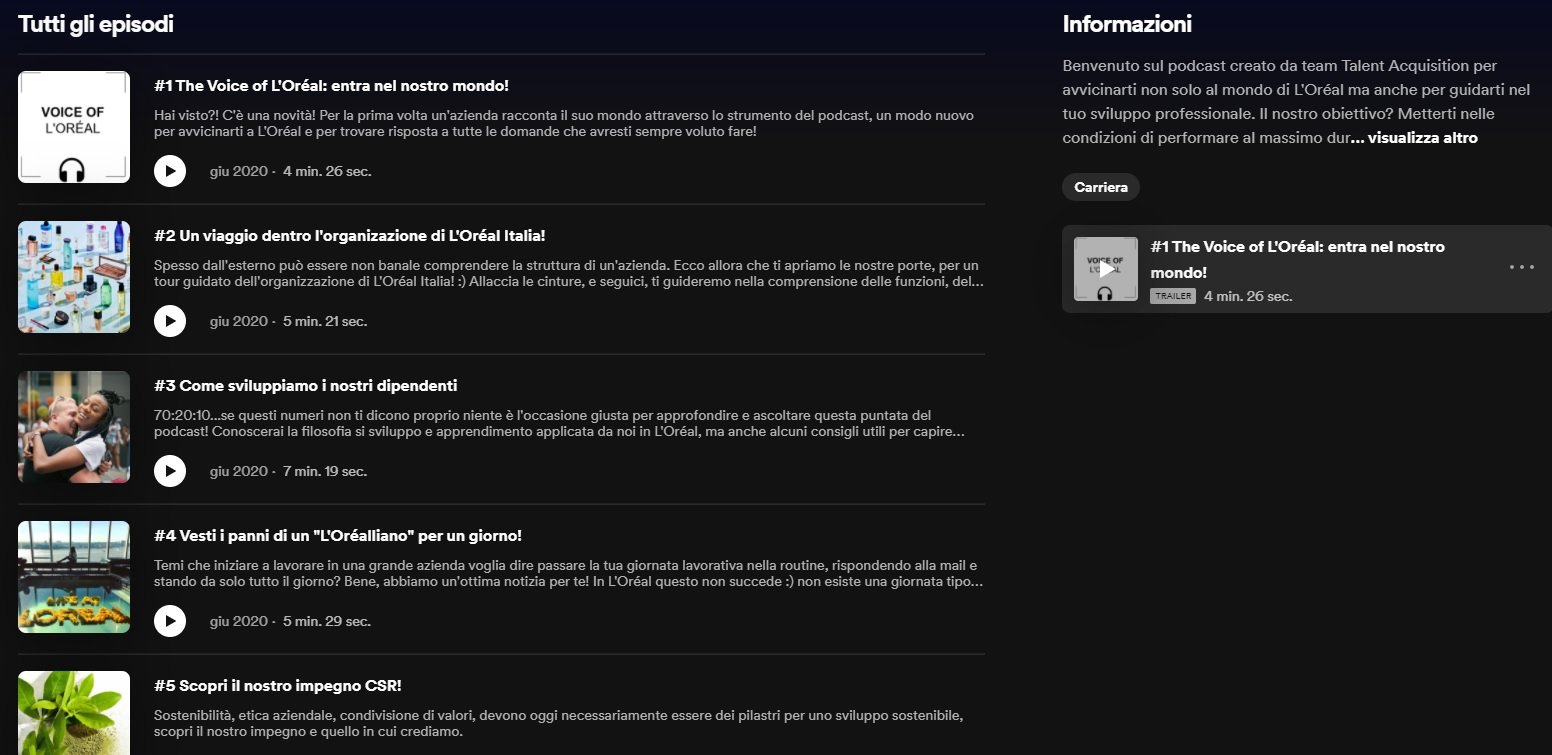 Gli argomenti trattati sono molti: dai miti e le leggende legati al nome L'Oréal, alle "brand immersion" nei marchi del Gruppo, alla sostenibilità, alle opportunità per studenti e laureati, alla cultura e al purpose dell'azienda e molto altro ancora!
Uno strumento prezioso per scoprire di più sul mondo L'Oréal.