Cacharel Partners With Inspiring Girls to Empower a New Generation of Young Women
A partnership to help increase girls' self-esteem in their daily lives
Cacharel Parfums
is partnering with the international NGO
Inspiring Girls
to encourage and support young women aged 10-16 to aim high in their career paths and succeed on their terms.
Helping a new generation of empowered young women find their voice
Cacharel believes in empowering young girls to express their identity, independence and celebrate their individuality. The brand has been synonymous with youth and freedom since 1978. Now, its mission is to be the safe space brand initiating and inspiring millennial girls. Cacharel does this by encouraging young women to achieve their ambitions and excel in their careers. Cacharel believes women are the masters of their own destiny and have the power to realise their dreams.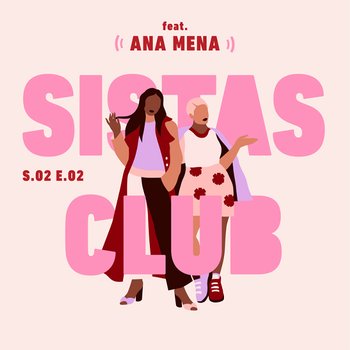 A collaboration to help girls gain
confidence and reach their full potential
Inspiring Girls is an organisation working relentlessly to help increase girls' self-esteem, professional ambitions and expectations. They work closely with young girls, coaching and training them to reach their full potential. Young girls between the ages of 8 and 14 experience a decrease in confidence by 30% and 78% of girls give up on their chosen career path early on in their studies.
What's more, 32% of girls between the ages of 11-21 feel that they are given different advice than their male peers about their career paths, even when their interests and capabilities are similar.
Through this collaboration, Cacharel hopes to provide resources to support and increase the reach of its important work.

Cacharel Parfums' commitment to empowering young women
This global initiative will train L'Oréal employees and influencer squad #CacharelSistas to mentor girls in schools and at events to inspire them to be more ambitious and reach their goals. Plus, the brand will launch a pilot series of eight Insta-podcast videos in French and Spanish called #SISTASCLUB that will explore ambition, friendship, family and school. The series will highlight the importance of empowering young women to realise their dreams. Cacharel will also offer online and offline events to engage the broader Cacharel Parfums' and L'Oréal community and maximise awareness.
Cacharel is alongside young women
For the brand, the mentorship program sends a clear message to young girls. It says, 'you are not alone in your struggles and challenges. You matter and there's someone who cares about you.'

Research confirms that quality mentoring relationships can have a powerful positive effect on young people in personal, academic and professional situations. The partnership offers an exciting opportunity to help girls fulfil their true potential by harnessing the power of mentorship. Cacharel hopes to inspire a new generation of young women to achieve their greatest ambitions.

The young Cacharel woman is empowered, unapologetic, ambitious and independent. She knows what she wants and strives fearlessly towards her goals. Today, it's never been more important to share this message with young women. To let them know the sky is the limit and their dreams are within reach.
Back on Top