How to Launch a Beauty Product: The Story of Maybelline NY's Sky High Impact Mascara
Lash Sensation Sky High mascara is the number one mascara in the US and UK and winner of many awards including Glamour's 2021 beauty award. So, what's the secret behind its extraordinary success? How did one mascara achieve instant sell-out status?
Its sensational appeal can be attributed to Maybelline NY's scientific approach to mascara formulation and the innovative Flex Tower brush. In just a few swipes of the lash, the mascara transforms lashes making it totally TikTok worthy. Beyond the product, marketing's careful consideration of consumer expectations and insights meant the product met budget constraints and delivered a look that all women want.
The fresh and relevant campaign approach addressed women of all ages and ethnicities making it an accessible and inclusive mascara. A mascara that lived up to the brand heritage and helped women across the globe attain full, limitless lashes that once seemed unattainable. A mascara that revolutionized the market and was worthy of the hype.
In Short
The objective: to create an iconic long volume lash mascara for the young, refined millennials. A product that would rival high-end luxury mascara at half the cost.
The approach: creating a genuinely transformational, lengthening, and volumizing mascara and a distinctive playful campaign centered on true collaboration and consumer-driven insight.
The result: a sell-out hit and a major success across all continents. Maybelline NY's Lash Sensational Sky High mascara became TikTok's favourite mascara, with videos viewed more than 400 million times, shaping the brand's new accessible luxury positioning.
In Detail
There's nothing more alluring than natural, thick, long, and voluminous lashes matted on hooded eyes that frame the face. In many cultures, long dark eyelashes are a symbol of great feminine beauty and good health.

Unless you're gifted with long volume lash genetics, how do you attain long-lasting, voluminous, and natural looking lashes without the luxury price tag? And how to launch a beauty product? That's the questions Maybelline NY's development team set out to answer with the launch of Maybelline NY's Lash Sensational Sky High mascara.
Lash Obsession and Consumer Expectations: why launch a new beauty product?
The obsession with long lashes reached its apex in 2019 when the lash extension industry was an $875 million industry in the US alone. The appetite for lustrous, dark lashes that accentuate and enhance the gaze was insatiable.
At the time, there was nothing in the Maybelline NY mascara portfolio that addressed long lash demand. The Maybelline NY team saw a unique window of opportunity and arrived on the market with a new offer that would cause a sensation.
The woman searching for the product was integral to the success of the campaign. She was a young woman, multi-ethnic, a refined perfectionist and a luxury mascara user. Targeting a luxury mascara buyer was critical to the success of the product launch and helped shape the new Maybelline NY accessible luxury positioning.
"At Maybelline NY, we believe in beauty for all, which is why it was crucial to position it as an accessible luxury offer. We wanted to create a product that could rival luxury mascaras and deliver better results for half the price."
Haley Cohen, Director of Global Marketing, Maybelline NY Cosmetics
How to start a makeup product: Developing the Sky High Technology
Innovation was at the heart of this product. To capture the imagination of buyers, Maybelline NY married technological innovation with the brands' heritage of high performance natural looking lashes. A revolutionary mascara that promised total volume and limitless length was born.
The technology behind Sky High was a breakthrough innovation from L'Oréal labs. Creating a unique 'Flex Tower' elastomer brush designed to bend, volumize, and extend every lash from root to tip. The transformative brush creates limitless lash length with natural volume unlike any other product. It's custom flex means you can reach every single lash. Believing in the power of the product, Maybelline NY patented the brush signalling an in-house stamp of approval
The unique formula was created with long, full natural looking lashes in mind. Using a formula infused with bamboo extract, the mascara delivers lash impact from every angle. The formula also doesn't clump -- the lashes live up to Maybelline NY's memorable tag line, 'maybe she's born with it, maybe it's Maybelline.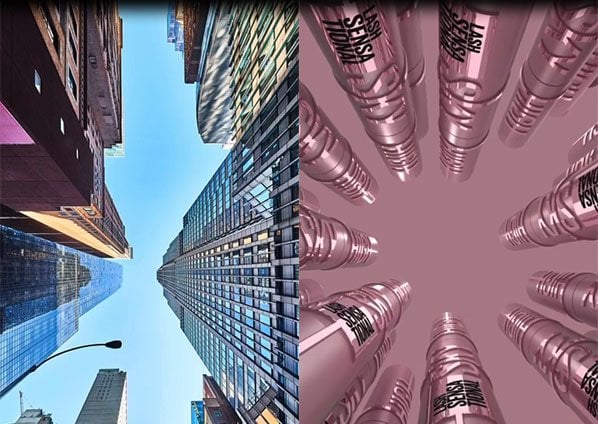 Creating a Chic Package Identity: a key element to launch a new beauty product
No incredible product is complete without packaging to match. To create an element of theatre, marketing and brand teams worked together to produce a strong visual identity, name and packaging that brought the innovation to life. The packaging and product name took centre stage and became the symbol of the campaign.
Maybelline teams designed an embossed premium packaging – a towering skyscraper ice pink casing with a 3D name design that became a key mnemonic alongside the name of the campaign. The perfect luxury finish to elicit anticipation.
"Our goal was to break all standards of traditional mass mascara. We conceived the product through a digital-first lens to create an object that was unique and memorable with a very premium feel."
Julia Mourton, SVP Global Marketing, Maybelline NY
The Social Network Takeover: Becoming TikTok Famous
Because the mascara went beyond its promise, it was ideally positioned to deliver a bold and daring launch. To generate conversation and excitement around the product, the brand placed it in the hands of celebrated beauty influencers on TikTok, a video content platform. The transformational before and after videos created a storm on social media, going viral with over 400 million views.
The virial sensation created unprecedented demand from consumers, with many claiming 'TikTok made me buy it'. And the mascara sold out five times over in various retail stores. It was the biggest beauty launch of the year, and every three seconds, one tube is sold on Amazon.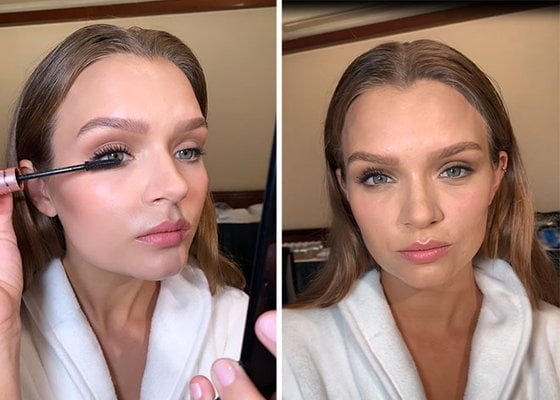 Back on Top