Mugler: Fashion and Fragrance Creations Which Celebrate All Women
From the universe of imaginary, transformation and metamorphosis of Manfred Thierry Mugler, founder of the brand, to the talented creative vision of Casey Cadwallader today, Mugler has always paid tribute to all women - of all ages, sizes and colours. A limitless, disruptive and inclusive world where the woman is always the subject and never the object. In fashion as in perfume.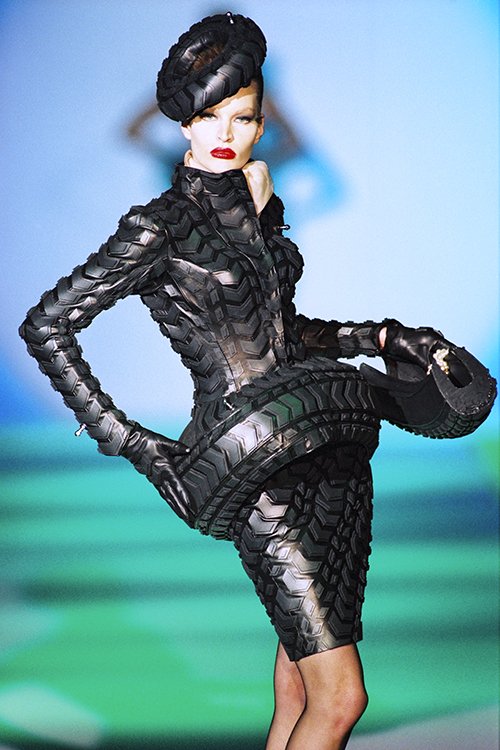 A space for self-expression
Mugler is synonymous with female empowerment. Already more than four decades ago, the beliefs of Thierry Mugler, the brand founder were to celebrate empowered women and beauty that gives everyone space for self-expression. These beauty standards were enriched by differences and reflected by diversity of our world.


Mugler's creations were and are to this day unashamedly bold, sexy and glamourous – casting women as heroines and goddesses in equal measure. An obsession with the body and physicality, Mugler and its founder are regarded as being one of the world's most influential redefining the fashion history and trends.
Fearless femininity
Under his direction, a new woman appeared on the catwalk. She was fierce, sultry, powerful and enigmatic. From the outset of his career in the early 70s, his daring and futuristic take on fashion was characterised by sharp silhouettes with prominent shoulders and cinched, corseted waistlines and cut-outs.
To this day, his legacy and pioneering work live on and continues to empower women and inspire generations of artists and designers alike. This autumn, the Musée des Arts Décoratifs in Paris shows "Thierry Mugler: Couturissime"*, an exhibition that retraces the work of the designer and artist—showcasing the extraordinary universe of Mugler and his many creations not only in fashion, but also in fragrance, theatre, music and photography.
Mugler places women centre stage through storytelling, spectacle, glamour and his signature scents. His creations are universal to the feminine mystique and speak to women across generations, ethnicities, and cultures.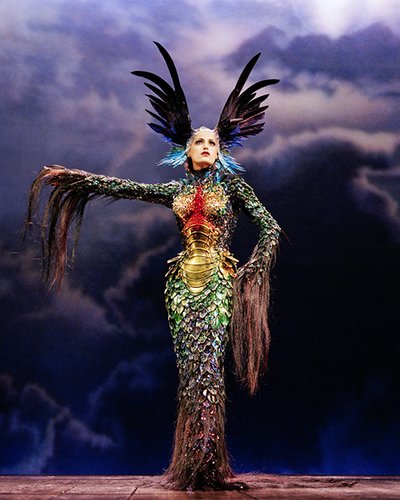 Empowering diversity
The arrival of Casey Cadwallader, Mugler Fashion Creative Director at the house 4 years ago was a real shift. Under his talented vision today Mugler is on fire and has become an activist house that promotes cultures & subcultures, acting for positive social impacts and being made alive through its community.

The Mugler Fashion of today does not always work with models, but with a community representing different body shapes, origins, genders, as "in the end, it's about the inner drive, the individual power that everyone has. You can have that at 60 or if you're curvy" says Casey Cadwallader.

Mugler empowers all human beings to sculpt their own identity through extraordinary and limitless metamorphosis. It offers everyone the pleasure of transforming themselves and the power to reinvent their own image and to be who they want to be ...
Mugler frees women's bodies and spirits from societal pressures, from the male gaze. It is a way to offer them the body they dream of, sometimes by going as far as shaping the silhouette of the garment with prosthetics!

The boldness of Mugler has become a magnet for celebrities, who approach the brand to be dressed for tours, music videos, films and the red carpet, with Cardi B, Dua Lipa, Rihanna, Beyonce, Rosalia, Miley Cyrus, Chris Lee just to name a few.
These collaborations help them realize their dreams for their most important high voltage moments. This is the new couture.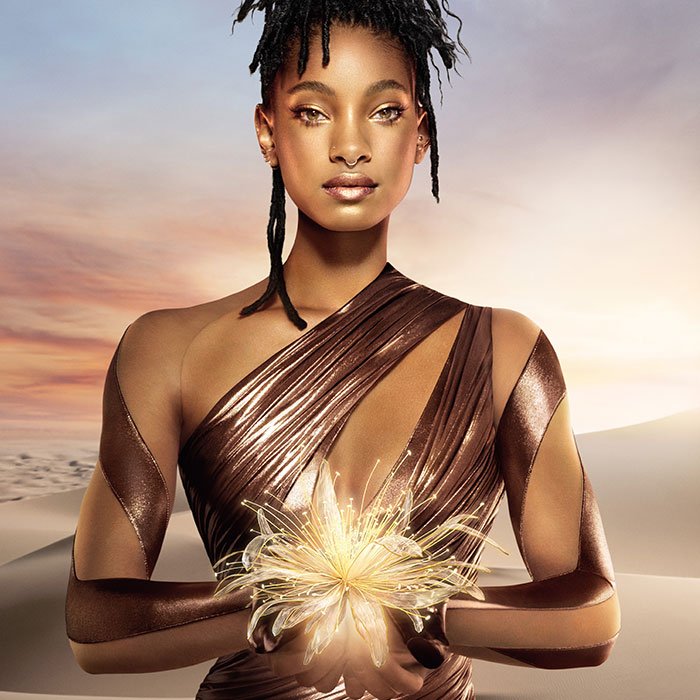 Mugler's modern muse
Mugler empowers women not only through fashion but also by its iconic fragrance signatures.
The brand latest creation, Alien Goddess embraces the new wave of femininity. Fronting the campaign is none other than singer, actor, writer, producer and the Gen Z role model - Willow Smith.
Her ethereal image and progressive femininity made her the perfect incarnation of the 'Goddess' adaptation of Mugler's cult scent, reflecting the vibe of the Mugler community.
Willow challenges society standards and gender norms and is undoubtedly the earthly incarnation of Alien Goddess. Like all Mugler women, she fearlessly asserts herself with strength, authenticity, and sincerity, encouraging young women to love themselves.
"To me, Alien Goddess is a manifesto", says Willow Smith. "It urges us to be wholly ourselves, to brandish what makes us unique with pride. Beyond that, this new dazzling creation gives us the strength to find the best within ourselves, whoever we are, in order to accomplish extraordinary things with a positive impact on the world and those around us".
Willow Smith has a unique awareness and understanding of her role and power to influence a generation. Her natural talent and flair, style and magnetic persona make her a true icon for her generation and yet another Mugler woman who is a perfect expression of a meaningful and empowered beauty.
Credits:
1. 7. Txema Yeste for Mugler 2021
2. Les Insectes collection — haute couture spring/summer 1997. Rubber suit, "tire" effect. Collaboration with Abel Villarreal © Patrice Stable
3. Alan Strutt, Yasmin Le Bon (London, 1997). La Chimère collection, Haute couture fall/winter 1997-1998 © Alan Strutt
4. 5. 6. Davit Giorgadze
* Exhibition initiated and produced by Montreal Museum of Fine Arts @mbamtl in collaboration with @muglerofficial Commissioned by the Muséedes Arts Décoratifs @madparis with the support of the House of Mugler, curated by @thierrymaximeloriot
#mugler #muglerarchives
Back on Top