Professor Lidia Morawska
Asia and the Pacific – Earth and environmental sciences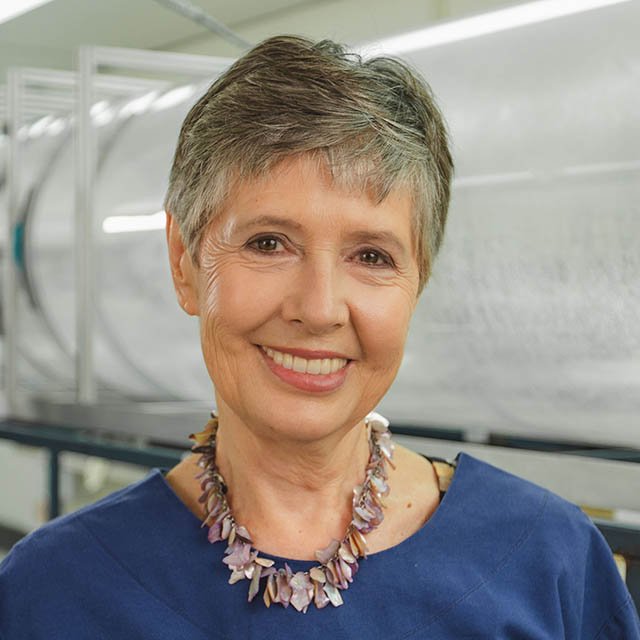 Harnessing air quality science to inform public policy and save lives
Professor Lidia Morawska is awarded for her outstanding contribution to understanding and improving indoor and ambient air quality, and in particular, the impact of air pollution on human health and the environment. Her leadership has enabled public health policymakers to develop more sustainable pathways to better air quality and prompted discussions on better building design and operation.
"Nothing is more fundamental than the air we breathe," says ProfessorMorawska. "In modern life, we mostly breathe indoors, however, the internal atmosphere is highly complex and variable. Through my research, I am helping to redefine the science of air pollution and transform the way society can mitigate and prevent related risks, definitively linking science with real-world practice and policy. My dream is that science should inform decisions that protect the Earth and contribute positively to society."
Delivering in-depth insights on air pollution
With a focus on particles suspended in the air, Professor Morawska's work delivers in-depth insights into the sources of air pollution, relevant physico-chemical processes and the transformation of airborne particles, along with the fate of pollutants. This knowledge can be harnessed to reduce pollution exposures and risks.Among her most important research, she detects ultrafine particles in the air, explores combustion as a source of ambient urban air pollution, investigates virus-laden particles and promotes a better understanding of indoor air quality. Professor Morawska has produced more than one thousand publications highlighting the human health risks of exposure to indoor pollutants, chemical substances and biological agents, together with gas and particulates within multiple environments, including urban areas and major indoor environments such as homes, schools, sports facilities and public transport.
Innovating ahead of her time
Professor Morawska's interest in science began at an early age. She was keen to understand the wonders of the world around her, from planetary systems to the intricacies of pollination and interactions between insects, plants, and the environment, and enjoyed mathematical puzzles. At primary school, and with the support of her teachers and parents (who encouraged her to believe she could achieve anything), she determined to become a nuclear physicist, a feat accomplished through her studies, culminating in achieving her physics doctorate in 1982. Her career interests gradually evolved to atmospheric, building, and human exposure science. What has remained constant throughout is her desire to lead research with purpose.
She describes her Eureka moments as 'discovering scientific problems'. For example, discovering high concentrations of ultrafine airborne particles in central Toronto as a post-doctoral researcher prompted her to explore their source and impact on health and the environment. This knowledge can be harnessed to reduce pollution, exposure and risks. For example, she convened 20 scientists from four countries to explore the impact of ultrafine particles from traffic emissions on children's health, proving that they were associated with systemic respiratory inflammation. In 2015, this prompted the World Health Organization and certain countries to review national norms to protect children and reduce their exposure to ultrafine particles.
In recognition of her pioneering work, Professor Morawska was listed in 2021 by TIME 100 among the hundred most influential people in the world. She is also a member of the Australian Science Academy, a Vice-Chancellor Fellow of the Global Centre for Clean Air Research University of Surrey (United Kingdom), and an adjunct professor at the Environmental and Climate Institute of the University of Jinan, Guangzhou,China.
During the pandemic, Professor Morawska gathered nearly 240 scientists from around the world to raise awareness of the health risks of SARS-CoV-2 airborne particles, prompting the World Health Organization and some national authorities, such as the US Centers for Disease Control to update their advice on airborne transmission – preventing millions of infections and saving lives. In 2020, she joined a working group publishing in The Lancet, exploring safety at work, school and during travel, with a particular focus on transmission risk factors in buildings. Her determination and conviction in influencing and collaborating with scientists to highlight public health risks define her vision as a woman scientist.
To girls and young women considering science as a career path, she says: "Pursue your interests and dreams and don't think for a moment that there is something you cannot achieve." Balancing the pressures of research and motherhood has proved challenging, yet not insurmountable. She has overcome conventional perceptions of how a leader should spend their time, feeling proud of devoting time to her family, while accepting the delay this brought to certain achievements. She believes more flexible structures should be made available to young scientists, who should "never have to choose between family and a career."
Discover
The 2023 Five Laureates
Latin America and the Caribbean
Professor Anamaria Font
Africa and the Arab States
Professor Suzana Nunes
Europe
Professor Frances Kirwan
North America
Professor Aviv Regev
Commitments
L'Oréal-UNESCO For Women In Science program celebrates its 25th anniversary
L'Oréal-UNESCO For Women In Science program celebrates its 25th anniversary
Commitments
Professor Anamaria Font
Professor Anamaria Font
Commitments
Professor Suzana Nunes
Professor Suzana Nunes
Commitments
Professor Frances Kirwan
Professor Frances Kirwan
Commitments
Professor Aviv Regev
Professor Aviv Regev
Back on Top