How We Seize New Technologies To Change The Way We Work
Each year, each month, each day, technological advances are changing the world as we know it. Cloud computing, Augmented Reality, the Internet of Things, and Big Data generate new services, create new consumer expectations, and change their relationships to the brands: they expect faster services and more personalized experiences.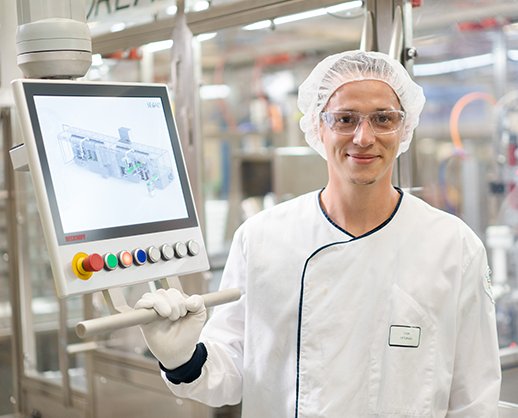 These changes impact us in many – good – ways: they make us reinvent the way we operate, but also the way we deliver value to our consumers… and employees.
We do this by devising new ways of working with our 19,300 'Operations' employees around the world.
Our Operations teams orchestrate a rich diversity of cutting-edge, agile, efficient, and connected expertise, across the entire value chain, from packaging design and product development, sourcing, and production, to the distribution of all of our Group's products.
The expertise of our employees also provides a worldwide guarantee of compliance with the highest standards of Product Quality.
To sum up, they are the reason why we can put more than 7 billion product units on physical and virtual shelves all over the world. And the evolution of their work reflects the way we have always adapted our model and processes to the changes in the industry since our origins.
Reinventing our ways of working to create the beauty of tomorrow
For more than 110 years, our brands have pushed the forefront of technology and beauty, developing game-changing formulas and innovative new products, from the first non-toxic hair dye to the customized foundation "Le Teint Particulier". Now with this digital revolution, we continue to invent new products and rethink how we operate while keeping high standards of quality and safety for our consumers and our employees.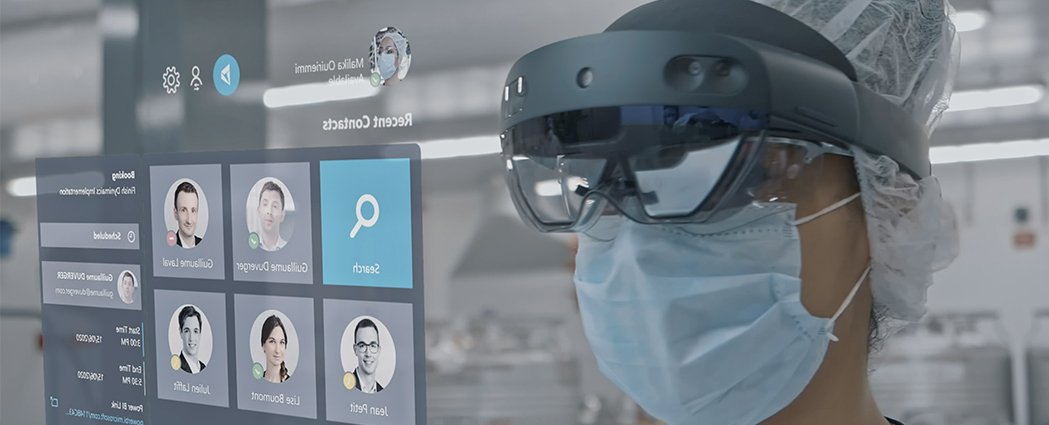 Our ambition is to lead the way in this new
BeautyTech world
, putting technology at the heart of new beauty products and services. And the Operations department is at the center of this transformation, helping to drive a cultural change in our company that starts in the workplace. We believe that where we work influences how we work, and we want our workplaces to be the driver of change: being more innovative, more collaborative, and encouraging entrepreneurship.
Discover
The Beauty of Collaboration
The beauty industry has a digitally-driven future, so we must adapt technology and how our people behind the products work to establish L'Oréal as a leader in this space.
Science and Technologies
The MYT is L'Oréal first incubator dedicated to Industry and Supply Chain
3:07
Science and Technologies
Men and Women of Industry
1:13
How 3D Printing is Transforming How We Work
How 3D Printing is Transforming How We Work
Group
The First Cosmetic Plastic Bottle Made from Industrial Carbon Emissions
The First Cosmetic Plastic Bottle Made from Industrial Carbon Emissions
Science and Technologies
Working Remotely With Hololens
2:50
Commitments
L'Oréal's latest innovation for more sustainable packaging: The paper bottle
L'Oréal's latest innovation for more sustainable packaging: The paper bottle
Being tech-savvy: Upskilling is a key to success
This is why our role as an employer is also essential. In this regard, we encourage agility, creativity, and continuous learning. Upskilling our teams is fundamental. We are helping our people to discover new solutions and technologies, and training them to use new techniques, such as 3D printing to accelerate the design of disruptive packaging and agile production lines to transform our plants. Our employees use new technologies and need to be efficient – and safe – using them. That is why upskilling is a key success factor for our business.
We are also convinced that this digital revolution involves more than companies. It is also a matter of educational institutions and innovation centers to foster the development of skills appropriate to this new digital world. That is why we inaugurated last year an internal incubator created for our employees called
Make Your Technology
, which allows employees to benefit from new technologies while immersing them in work methods inspired by start-ups. This initiative aims to collaborate on future innovation that can be accelerated and deployed on a large scale.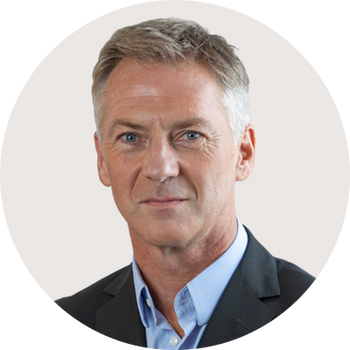 "Together with the women and men around the world whom I have the privilege to lead, our drive is to invent new collaborative dynamics and ways of working in order to create value and invent the beauty of the future while becoming the company of the future."
Antoine Vanlaeys, Chief Operations Officer at L'Oréal
Co-creating new ways of working together
As a worldwide company, our new ways of working must include our ecosystem. We need to think as an extended company and an open ecosystem to co-create disruptive innovations and new processes with our partners and suppliers.
Significant examples are the projects we have launched with two partners, Carbios, to develop new plastic biorecycling solutions, and Albea, such as the first cosmetic tube integrating certified paper-based material to gradually replace plastic.

Creating the Future of Beauty is an adventure. We need teams with the widest range of skills and interests, eager to push boundaries, work on the latest technologies, and drive the digitalization of our beauty industry. Science, research, technology, AI / AR and voice recognition, marketing, production, and design – all these skills and more are in demand as we revolutionize the world of Beauty.
We want the best for our teams, and our new ways of working will put them first.
Discover More About How We Innovate Through Industry
Back on Top