L'Oréal Receives Multiple Recognitions For Gender Equity
Creating an inclusive work environment for people of all genders
As part of our long-term strategy dedicated to Diversity & Inclusion, L'Oréal has been committed to promoting gender equity for over 15 years. We aim to create an inclusive work environment for people of all genders, and to achieve gender balance in our workforce.
We have in place many concrete initiatives to lead by example in terms of gender equity, including Share & Care, launched in 2013 to provide universal social benefits to employees and support better work-life balance for employees of all genders and their families.

Pioneer in terms of gender equality
In reflection of this commitment and our progress, we are proud to have recently received multiple recognitions, at group level and in France.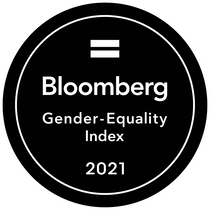 Bloomberg Gender-Equality Index
We have been recognized, for the fourth consecutive year, in Bloomberg's 2021 Gender-Equality Index (GEI). The 2021 GEI highlights 380 companies across 44 countries and regions, and is based on criteria including female leadership and talent pipeline, gender pay parity, inclusive culture and sexual harassment policies.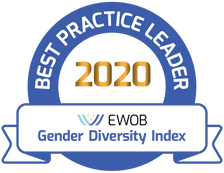 European Women on Boards
We are also proud to be recently recognized by European Women on Boards, who placed us among the 20 Top companies out of STOXX Euro 600 and as a Gender Diversity Index 2020 Best Practice Leader, in a report on gender equality in corporate leadership across 16 European countries and more than 650 companies.

Humpact Emploi France
We have been recognized as well by Humpact Emploi France 2020, in the gender equality category. Humpact Emploi France recognizes, for the first time, companies listed in the stock exchange for having put in place virtuous social policies in different categories including equity, youth, seniors and disability.
"The companies included in the 2021 GEI are expanding the Environmental, Social, Governance (ESG) data universe to include gender-related data that investors are demanding today.Their commitment to disclosure is making the business case for inclusion and driving transparency in the markets."
Peter T. Grauer, Chairman of Bloomberg
Focus On
Gender Equity and Diversity in Action
Group
Share & Care: How You Take Care of Your Employees is What Makes a Company Great
Share & Care: How You Take Care of Your Employees is What Makes a Company Great
Commitments
L'Oréal Ranked One of the Most Gender-balanced Companies Worldwide by Equileap
L'Oréal Ranked One of the Most Gender-balanced Companies Worldwide by Equileap
Commitments
Our Employees #BreaktheSilence On Disability, As We Reaffirm Our Commitments
Our Employees #BreaktheSilence On Disability, As We Reaffirm Our Commitments
Commitments
Supporting Female Entrepreneurs in USA
Supporting Female Entrepreneurs in USA
Back on Top