Skin Genius L'Oréal Paris
Skin Genius, the digital service that analizes skin like an expert.
Expert skin analysis with advanced artificial intelligence technology to find your skin routine.
How does it work?
Available at lorealparis.com:
Start with a clean face (no make up, glasses, no hair on your face)
Find good natural light
Take a selfie
Give your age and Skin Type
Get an estimate of your skin age and a personalized skin analysis
Receive a tailor made product prescription.
L'Oréal Paris Skin Genius
Find your skin routine thanks to a skin analysis trained by AI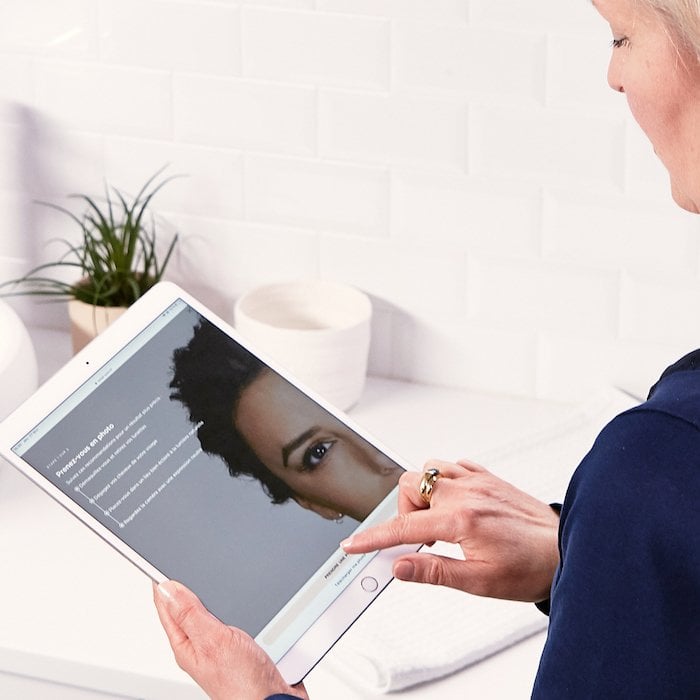 The technology behind
Skin Genius is powered by high-technology program that learned how to compare your skin to a library of 10,000 real images scored by real dermatologists and experts. It does not replace a live consultation, but it's so smart and precise, it can predict up to 97% the in-person clinical grading on 8 clinical parameters on a wide range of caucasian, asian and afro-american phototypes. The artificial intelligence then recommends ingredients, products and routines that will work for you. And it's all private. Your picture is not recorded, and unless you want to share with your friends, you are the only one to see the results.
Privacy and data
The pictures collected through this service is only used to perform the skin analysis and is deleted automatically post analysis.
Discover
Discover the digital services
Intrigued by how beauty and technology work together? Experience the power of our services and devices. See how ModiFace uses Artificial Intelligence and Augmented Reality. Get up to speed on our latest innovations.
Science and Technology
SkinConsult AI Vichy
SkinConsult AI Vichy
Science and Technology
Makeup Virtual Try-on Maybelline
Makeup Virtual Try-on Maybelline
Brands
Garnier Hair Color Services: At-home Access To The Best Color Advice
Garnier Hair Color Services: At-home Access To The Best Color Advice
Science and Technology
Makeup Virtual Try-on NYX Looks Try It On
Makeup Virtual Try-on NYX Looks Try It On
Science and Technology
La Roche-Posay Spotscan+
La Roche-Posay Spotscan+
Science and Technology
Discover Style My Hair Pro by L'Oréal Professionnel
Discover Style My Hair Pro by L'Oréal Professionnel
Back on Top