Your mini guide to getting the most of VivaTech 2019
Paris is considered by many to be the global capital of culture. For three days this May, it will also be the undisputed global capital of technology, all thanks to VivaTech. Founded just four years ago, this ground-breaking event has helped put Paris firmly on the tech map.
Vivatech has been billed as the "world's rendezvous for startups and leaders to celebrate innovation." This year, from 16 to 18 May, it will play host to some of the world's brightest minds and most astonishing innovations. With over 100 000 attendees, 9000 start-ups and 450 speakers, it's set to be bigger and better than ever. Needless to say, as a company that has built its business on turning ingenious ideas into reality, L'Oreal will be there in fine style. So, whether you're keen to learn about top tech, develop your expertise or look into the future, we've put together a handy guide to help answer all your practical questions.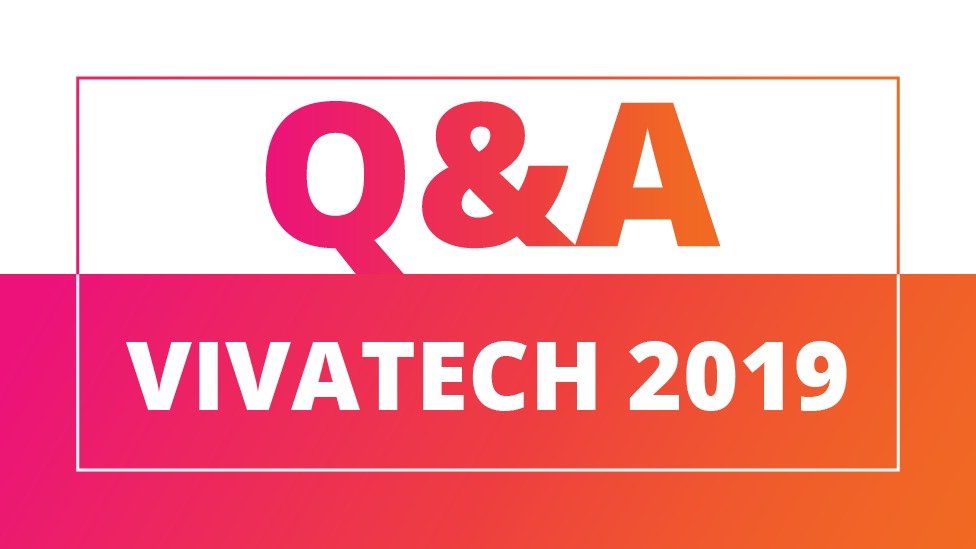 1. Where do I buy tickets?
Buying the tickets is super simple: just head on over to the VivaTech website. There you'll find a wide selection of options, from day tickets to a three-day B2B pass, for start-ups, executives and investors, all with different benefits.
2. How do I get there?
VivaTech is held at the Paris Expo Porte de Versailles, which is very easy to find and very easy to get to. On public transport, you can use either the Paris Metro 12 or Street Cars T2 or T3a.
3. Where can I stay?
The most exciting event in town will bring many visitors, but the event organizers have secured a large range of accommodation options from hostels to 5* hotels, which you can book through the event website. Remember to book early to grab the best offers. To find out more, you can email: [email protected] or phone +33 9 725 005 49. It's toll free from 9 a.m. to 7 p.m. UTC+1.
4. What are this year's topics?
VivaTech prides itself on showcasing the future, today. Consequently, it's only natural that this year its 9 tracks cover a wide range of topics.
Stage One will showcase some of the world's top business and government leaders, visionaries, trailblazers
CEO Forum will feature top CEOs sharing tools, methods, and approaches to successfully lead digital change. It's here, on 17 May, that you'll be able to see L'Oreal's Jean-Paul Agon and Lubomira Rochet speak about developments in the industry, future technology and exciting projects L'Oréal is involved in. If you can't make the live event, don't worry. You can watch the live broadcast on our Facebook page.
[email protected] examines the challenges and opportunities for Africa's entrepreneurs, investors, and startups. There's country pavilions and over 100 African startups attending.
Future Tech looks at tech that will change the world in the next 50 years or so. Get ready for everything from the new space race to flying cars, quantum computing, CRISPR and synthetic biology.
CMO Forum brings together leading marketing executives, advertisers, platform owners, and agencies to discuss how to break through the noise of the rapidly changing media landscape. Our Digital Chief Officer, Lubomira Rochet will be there from 11h40 to 12h20.
Tech4Good analyses ways technology can be a positive force for the economy, for society and for humanity.
Startup Life is geared toward solving common problems faced by young companies.
Agree to Disagree will be asking tough questions, such as will humans lose the upper hand to AI? They'll poll the audience to see if opinion can be swayed.
United Tech of Europe focuses on the European tech to see how it rates alongside tech industries abroad, and what's being done to promote more European unicorns.
5. Where will I find L'Oréal?
We've been innovating for over a century, and this year is no different. To showcase our passion for people, we've put together a stunning stand. To see what's so special about it, come and visit us, we will be in the Hall of Tech, F22.
Our aim is simple: To explore how technology will change the beauty industry, and how we can use technology to create even more cutting-edge products. If you want to see how we're going to do it, be sure to come and visit us. We look forward to seeing you there!
At Vivatech we will showcase our vision of the future of beauty: Discover the future of beauty with LOreal at Vivatech 2019.
Back on Top